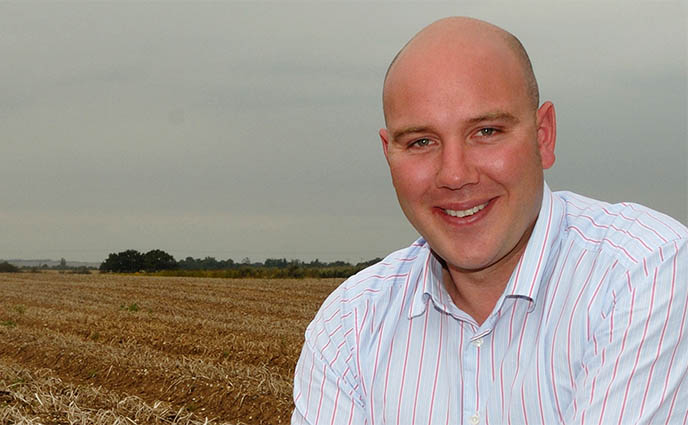 Ben Magri
New Syngenta potato application trials have identified potential innovative design features that could further enhance consistent spray deposition through the crop canopy, as well as improved drift control to provide more spraying opportunities. The success of the R&D trials has instigated a full prototype field evaluation for the coming season.
The new prototype Syngenta Potato Nozzle - developed as part of the Syngenta Potato Science initiative - has refined the importance of spray angle in achieving penetration of the crop canopy, which is now capable of retaining more even distribution in the top, mid and lower leaves and stem. The design held 15% more spray in the mid canopy, compared to the current Syngenta Potato Nozzle, and up to 35% more than some other angled nozzles used in the trial.
Reporting on the trials at British Potato 2013, Syngenta Application Specialist, Ben Magri, added: "Importantly, the new design also retained the spray penetration down to the bottom of the canopy. That would assure greater coverage of lower leaves and stems for better blight prevention and to enhance the performance of Reglone desiccation applications, for example."
"The new nozzle design delivered 94% greater spray deposition in the mid and bottom canopy, compared to traditional flat fan nozzles," he reported.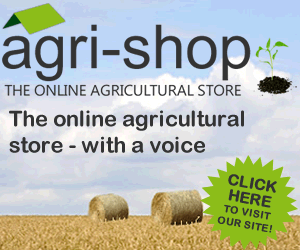 In fact, traditional flat fan nozzles gave the poorest performance in terms of spray distribution and retention through the potato crop canopy, as well as issues with drift when conditions were anything but ideal.
Mr Magri also highlighted that spray deposition in the crop proved largely irrespective of
water
volume. "Our recommendation would be to use 100 l/ha early in the season, to maximise retention on the smaller leaf area and optimise sprayer output. Once crops meet across the rows, however, the minimum
water
volume should be increased to 200 l/ha," he advised.
The Syngenta Potato Nozzle prototype design will initially be manufactured in 03, 04 and 05 sizes, to deliver the desired
water
volumes at spraying speeds of around 10 km/hr. New nozzle manufacturing capability will enable a short production run of nozzles for full field-scale evaluation under various conditions, prior to commercial availability in 2014.
In the initial trials the new nozzles were operated to alternately face forwards and backwards along the spray boom; a configuration Mr Magri believed would optimise spray penetration and minimise the risk of drift.
Syngenta would like to convey thanks to Babraham Farms and Farm Spray Operator of the Year regional winner, Jonathan Goody, for their help and expertise in undertaking the trials.
Comments
No comments posted yet. Be the first to post a comment