AB Vista's Research Director, Dr Mike Bedford, will be presenting new research data at the XIVth European Poultry Conference (EPC) on the practical limits of dietary calcium (Ca) and phosphorus (P) reductions with use of phytase at normal and superdosing levels.
The presentation follows the successful European launch of AB Vista's revolutionary next generation E. coli-derived phytase, Quantum Blue, earlier this year, and is scheduled as part of Plenary Session 1, which takes place in the afternoon of the first full day of the Conference on Tuesday 24 June.
Quantum Blue has spearheaded the introduction of effective phytase superdosing – the use of a higher than standard dose of phytase to enhance
poultry
performance through near elimination of dietary phytate – throughout the USA, South America, Asia and now Europe. Optimising dietary Ca and P levels has a crucial role to play in maximising both
poultry
performance and potential feed cost savings.
Representatives from AB Vista, a silver sponsor of the event, will also be present during the five days of the Conference, which is being hosted in Stavanger by the Norwegian branch of the World's Poultry Science Association (WPSA) between 23-27 June.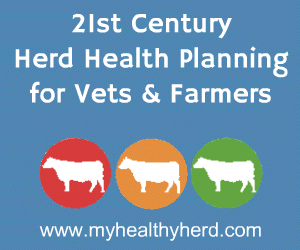 "As the premiere
poultry
research forum in Europe, the EPC is the ideal opportunity for AB Vista research trials to be placed under the scrutiny of the European scientific community," states Ari Kiviniemi, AB Vista's Global Sales Director.
"European
poultry
producers need robust, credible scientific research to recognise the effects of different phytase characteristics and to enable them to optimise their diet formulation. The research published by the WPSA and presented at the EPC each year is a crucial part of this process."
Comments
No comments posted yet. Be the first to post a comment