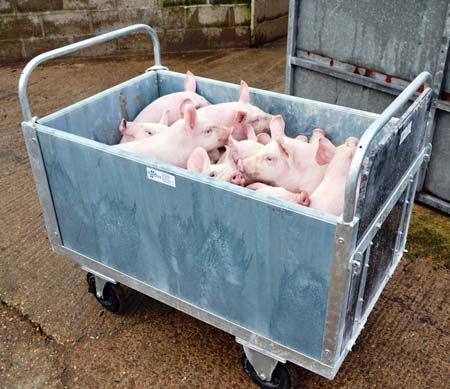 Quality Equipment's new weaner trolley
With sows producing more pigs per litter and farms getting larger, moving and handling weaners can become time-consuming and stressful. In response to requests from pig farmers, Quality Equipment has produced a purpose-made weaner trolley to hold piglets during such routine tasks as injecting as well as for transporting weaners from the farrowing pens to the grower house.
A feature of Quality Equipment's weaner trolley is a drop-down door to make unloading easier
The standard-sized trolley — designed and made at the company's Woolpit, Suffolk, manufacturing facility — is 700mm wide x 1150mm long (27in x 45in). It has two fixed and two swivel wheels for manoeuvrability in tight passages. There is a hinged tailgate-type door at one end for easy unloading.
The sturdy galvanised steel frame is fitted with non-corrosive and hygienic plastic surrounds which are easy to clean.
The standard trolley is priced at £385.00 — other sizes can be made to order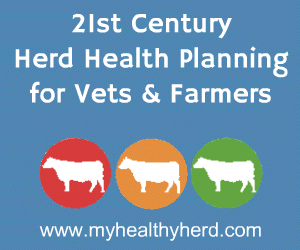 www.quality-equipment.co.uk
Comments
No comments posted yet. Be the first to post a comment