Farmers have today learned that planting nitrogen fixing crops such as peas and beans will count towards their greening measures under the new Common Agriculture Policy rules, something long-argued for by the NFU.
Defra has released further details on how CAP will be implemented from 2015, including an announcement that limited landscape features will count towards the five per cent of the new environmental Ecological Focus Areas required under the new CAP rules by farmers in 2015.
NFU President Meurig Raymond said at a time when farmers and growers were doing all they could to meet the increased food production challenge ahead, as well as minimise their impact on the environment, sensible decisions on land use were crucial.
"NFU members have been awaiting these critical announcements so they can plan for next year and while many will be disappointed that all landscape features won't count from year one of the new CAP, there will be some relief that nitrogen fixing crops such as peas and beans will count," he said.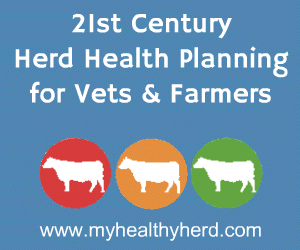 "We have pressed hard on this and I am pleased to see that the Secretary of State Owen Paterson and his ministers have also made an important and pragmatic decision to include hedges in the range of options farmers can use to meet their Ecological Focus Area requirements in 2015 and not face restrictions on inputs. We have long-argued it is critical to have hedges included – after years of counting towards agri-environment schemes, it would have been a real own-goal if they didn't feature towards the new EFAs.
"Today's news means more choice for farmers, less land taken out of food production as well as achieving a clear positive benefit for the environment.
"However, this is year one. For NFU members, our work on this continues as I know some will be bitterly disappointed that we haven't got wider landscape features from 2015; for some, I believe that compliance under the new CAP will mean taking land out of production. That's bad news for farmers, for the agri-food sector and for the UK economy. We already know that there will be a review of EFAs, but there also needs to be a review of crop diversification at the earliest opportunity and that's something the NFU will continue to push for.
"I expect to see a wider array of landscape features on offer from 2016 onwards – more landscape features must be phased in and EFAs must recognise the landscape features that farmers already have. That's critical. We never wanted to see land taken out of production by this CAP deal and, let's be clear, I don't think anyone's happy with the outcome. In the meantime, it is important that farmers who use hedges to meet their "greening" obligation in 2015 understand that they face higher risks of inspection, delayed payment and possible penalties
"We understand the RPA is now commissioning work to digitise hedgerows to the required Commission standard. I'm urging Ministers that RPA complete this mapping work as swiftly as possible. But I don't want the mapping to stop with hedges; we need all landscape features to be available to farmers. This needs the Commission's approval, and the NFU will work with Defra in Brussels to achieve this outcome.
"Like many paying agencies and administrations in member states, Defra and the RPA face challenges in how they implement this latest reform. The blame on this lies firmly with the Commission. They've developed a CAP package which has huge practical hurdles for all concerned in agriculture. It's not the promised simplification; policy measures distort farmers' commercial decisions and do little to help us gear-up to the long-term food production and environmental challenges which we know are ahead."
Comments
No comments posted yet. Be the first to post a comment