10-02-2006 00:00 AM
| News
Tanfield Food Company's "Look what we found" range of gourmet ready-meals uses the finest ingredients from small, specialised producers. Special high-pressure cooking and packaging procedures mean the meals can be stored without refrigeration and prepared in a matter of minutes.
The company has also developed the new "Valentina's" range of Italian dishes, which are the perfect accompaniments for pasta and were recently launched into Sainsburys.
The Consett-based company was launched by directors Roger McKechnie and Keith Gill, founders of the Phileas Fogg snacks. The entrepreneurs secured funding from regional development agency One NorthEast and private investors totalling £900,000 to establish the firm after winning support from RES to carry out a feasibility study and put together a comprehensive business plan.
A further RES grant is now enabling them to establish a pioneering, new set of standards for their suppliers, which will help provide a further boost to the region's rural economy.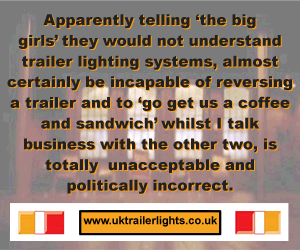 Mr McKechnie explained:
"I'd been working as a director for the Northumberland Cheese Company and acting as a kind of adviser to small, local producers and got the idea for this new venture following a dinner party we held, with every dish featuring our local cheeses.
"Often ready meals need to be chilled or frozen, which is a very difficult market to break into. But then during a visit to my local newsagent's I spotted a range of Spanish meals that could be stored for up to nine months without any refrigeration and the idea took hold."
Keith added:
"At this stage we contacted the Rural Development Service (RDS). We knew we had to carry out some fairly detailed market research and produce a comprehensive business plan to get the support we needed and we successfully applied for a £35,000 RES grant from Defra, which is delivered by the RDS.
"This covered half of what we needed to put the plan together, identify suppliers and source the equipment and machinery we'd need and it made a huge difference in helping get everything set up.
"Now our Look What we Found range is on sale at Fenwick in Newcastle as well as farm shops and delis and we've been able to introduce it to Harrods, Harvey Nicols, Selfridges, Partridges, Waitrose and Costco.
"And of course our development team is continually working on new recipes, with seasonal variations, to add to the range and to broaden our customer base to include other retail and catering outlets."
Quality is the watchword for the company and it takes great pride in the fact it has full traceability for every batch - the food is prepared, cooked and packaged on site with each meal featuring the photograph of the person who produced the main ingredient, whether
that be meat, fish or cheese.
But this has thrown up a whole new set of problems the company has worked hard to overcome, again with the support of the RES.
"As a food business we have to adhere to a set of stringent regulations and controls and in turn our suppliers have to adhere to those rules too," explained Mr McKechnie.
"Obviously, farmers are already covered by a range of agricultural regulations but for a lot of our smaller producers there are no existing, established guidelines for them to follow. At the moment we have around 35 suppliers, but two-thirds of them would fall outside of existing food quality and traceability frameworks.
"But with the help of the RES funding we're developing a new framework, incorporating existing measures, which will ensure total consumer confidence in the product."
Mr Gill added: "These new standards will be unique in the industry and add far greater value to the products for these small producers, thus helping stimulate the micro rural economy
"Once work on the standards framework is completed our customers will be able to log onto our website, type in the batch number of the meal they have purchased to access information about the farm where the main ingredients were produced, how it's animals are looked after and the standards they follow.
"This quality and complete traceability and the easy storage and cooking for consumers is what makes our product so different. If things take off as we expect we would hope to increase the number of people employed by the company from 32 to 200-300 in the next five years."
Neil Clark, an adviser with the Rural Development Service in the North East, said:
"The new standards scheme being developed by Tanfield Food Company will enable those who supply the company to add value to their own product and for willing participants, the scheme will offer full training and advice on how to adapt to comply with the standards.
"Tanfield will not only help create more jobs within its own business, but this new scheme will also help those supplying the company to expand their businesses thus creating further job opportunities in rural areas.
"Supporting the rural economy and helping ensure a sustainable future for rural communities are key aims of RES and we're delighted to have been able to assist Tanfield in its initial start-up efforts and to establish this new standards scheme to help ensure its ongoing success."
Social and economic funding under the next rural development programme in England will be simplified and better targeted to the needs of rural people and businesses. To achieve this the Rural Enterprise Scheme [or insert name of scheme release is about] will not be rolled forward into the next rural development programme.
Friday, 30 June 2006 will be the last date on which new applications may be accepted under this scheme, and also the Processing and Marketing Grant, the Vocational Training Scheme and the Energy Crops
(SRC) Producer Group Scheme.
Mr Clark added:
"Customers who are currently in the process of developing a proposal for a business or community project with a view to seeking a grant from one of these schemes are strongly recommended to discuss their proposal with a representative from their local RDS office."
This deadline does not apply to Objective 1 and LEADER+ funding; neither does it apply to Environmental Stewardship, the Energy Crops Scheme Establishment Grants, the Hill Farm Allowance, or the English Woodland Grant Scheme.
Comments
No comments posted yet. Be the first to post a comment