28-01-2009 02:54 AM
| News
NORTHERN IRELAND-FARM TRADE MISSION TO NEW ZEALAND..
The biggest ever agri-food sector mission from Northern Ireland to New Zealand was getting down to business on Tueday.
The expedition, which runs until next Tuesday, is part of Invest NI's drive to fast track the development of world beating food innovation and global brands by local companies.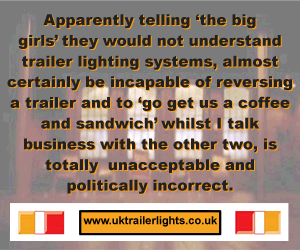 The 25-strong mission will split into three separate delegations to conduct more than 70 meetings in both islands.
Their targets will be the country's red meat, lamb, venison and dairy food processors, farmers, industry associations, research institutes and universities.
Included in the delegation are leading industry figures including chief executives of Northern Ireland's largest dairy and red meat companies.
Maynard Mawhinney, Invest NI's food director, said: "New Zealand, like Northern Ireland, is, of course, an island economy in which food |processing is among the most important industries and the biggest export earner.
"New Zealand also faces similar problems as Northern Ireland does arising from a peripheral position and a small domestic marketplace.
"The three strand mission, (covering red meat, dairy and primary producers), will be tasked with bringing home some of the best practice, knowledge, and innovation that has made New Zealand a world class exemplar in terms of a small nation 'punching above its weight' in the global food industry — an achievement Invest NI wishes to help our companies emulate.
"The group will have an |opportunity to see how New Zealand food processors are addressing global challenges and ensuring sustainable long-term growth."
Almost 70% of food and drink products are now sold to markets beyond Northern Ireland. The region is now a major supplier of dairy, beef and lamb, poultry and bakery products to Britain and the Republic.
Several leading European and UK retailers now source a range of products from Northern Ireland suppliers.
Comments
No comments posted yet. Be the first to post a comment