As one of the highest yielding soft Group 4 wheats on the Recommended List, Lima
grain
UK's Myriad, was launched last year as a high yielding option for the north of England and Scotland offering an outstanding disease package and good ratings for distilling.
"Bred from Njinsky, with the parentage of Claire and Consort in its background with the addition of Robigus, Myriad has a very strong pedigree," says Ron Granger, arable technical manager for Lima
grain
UK.
The variety has consistently produced high yields both in trials and on farm across all rotational positions and a range of soil types, producing similar yields to Leeds and Viscount he notes but most significantly Myriad has been particularly successful in the north where it has shown an ability to yield despite some more difficult growing conditions.
"Myriad is a taller-strawed variety with a rating of 7 for standing power – similar to both Claire and Alchemy. Myriad also has resistance to Orange Wheat Blossom Midge thanks to having Robigus in its ancestry."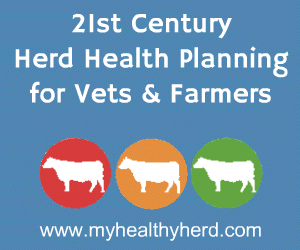 "Its genetic make-up has also given Myriad good disease resistance ratings, with a rating of 8 for yellow rust , 6 for eyespot and a better mildew rating (6) than Leeds."
"In the severe fusarium pressure of 2012, it was quite clear that the variety had good Fusarium ear b
light
resistance (7). Initial Lima
grain
data and limited HGCA data would also suggest that Myriad has very good sprouting resistance. These are both desirable traits, particularly for growers in the north."
"Myriad is a s
light
ly later maturity variety (+2 days), but it is by no means the latest maturing variety to be placed on the Recommended List," adds Mr Granger.
However, he is keen to point out that the benefit of later maturing varieties is their ability to hang on and maximise yield potential.
Mr Granger recommends that the variety is not placed in the very early drilling slot on farm but sown in the mid-September to late drilling season
wind
ow. "The variety is very similar to Robigus regarding its plant development - Myriad sits prostrate and produces high tiller numbers in the winter but takes off at a similar rate to Robigus with its ear development and stem elongation in the spring. Myriad is a taller variety however than Robigus hence my concern if it is drilled too early!"
"The variety has done well in the later sowing slot, competing with the high yielding hard feed wheat's in this situation, which would suggest that it would suit the regimes of potato and sugar beet growers."
Dr Steve Hoad of the SAC sees the quality offerings from the variety as being attractive for the distilling market. "Although Myriad's soft endopserm will also be suitable for animal feed, bio-
fuel
s and export markets, it is particularly well suited for distilling Its Hagberg is fairly good for a soft Group 4, which may give it some protection against sprouting."
This is the second year that Andrew Smales of Jack and Andrew Smales of Manor Farm, Burton Pidsea near Hull, has grown the variety based on its good performance last year.
"As the farm is situated in Holderness, East Yorkshire, on heavy clay loam soils, good crop vigour and tillering ability are two important attributes for any variety when being later drilled after potatoes," he says.
"Last year the 10ha of Myriad was drilled late as we had to wait to lift potatoes. Despite this the crop did well and we achieved average yields of over 9t/ha."
This year Mr Smales is increasing the area of Myriad to 48ha, drilling after peas into heavy land at a rate of 175kg/ha. "The crop emerged well and the competitive vegetative growth of the variety has meant that black-grass control in a field with a moderate black-grass history has been straight forward with no follow-up spring application of Atlantis needed to support the autumn residual herbicide."
Agronomist Alastair Moore adds that good disease resistance is a key attribute of the variety. "The crop management has been simple and straight forward due to the flexibility and strong agronomic features of the variety. Being able to get on at the right timings has meant that we have been able to manage with a robust mix of triazoles in what has been a tough disease year- and it has been disease-free throughout."
"With good weather forecasted over the next few weeks; there's no reason to think that this crop will not yield 10t/ha," he adds.
"We went on to drill three fields in mid- October, two following potatoes and another following grass. The crop came through nicely by the end of November and although many areas suffered with the very wet winter these
light
er soils held up well and being higher up they dry off more quickly with the
wind
s."
The Myriad has had a fairly standard nutrition and spray programme and is looking like a good crop for us so far, free of disease and standing well. We have grown Robigus in the past but the Myriad seems to be suit our
light
er soils better, we now wait to see how it does at harvest but I am fairly confident it will do well for us."
Comments
No comments posted yet. Be the first to post a comment