17-09-2013 17:49 PM
| News
Independent consultant and slug specialist Colin Myram reminds advisors and farmers that not all metaldehydes are the same – a powerful message that needs to be appreciated and acted upon by the industry so that multiple pellet applications can still be made whilst keeping well within the autumn Stewardship guidelines of 210 grams/ha.
Colin Myram explains that the 1.5% TR3799 pellets from Chiltern Farm Chemicals are specially formulated to work at much lower rates. "The active in the pellets is finely milled and specially formulated, so that you need just 37µgms to kill a slug, compared with 205µgms of the standard metaldehyde. This means that they are 5 times as effective at killing slugs as the standard product and can be used at lower dose rates with the same efficacy whilst being much less of a risk to water."
He explains that the autumn Stewardship guidelines are for a maximum application rate of 210 g metaldehyde as/ha (or preferably 160 g/ha) from the 1st August up to the 31st December. "Computer modelling shows the less metaldehyde applied per hectare, the less gets into watercourses. It is vital that we keep metaldehyde out of water and we must do everything we can to prevent any exceedances in water. One way is to use a more active pellet."
"The more active TR3799 1.5% pellets can be applied at 4 kg/ha to deliver 60 grams/ha of metaldehyde. This means that these pellets can, in effect, be applied three times in the autumn. A 3% pellet applied at the same rate delivers 120 gms of metaldehyde per hectare and so can only be applied once whist keeping within the maximum threshold."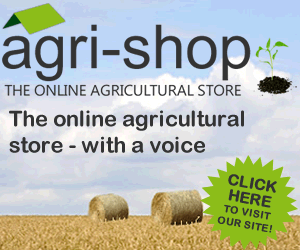 "I am not convinced that this key message that 'not all metaldehydes are the same' has been fully received and appreciated by the industry as yet and it really needs to be as it offers an effective solution to a difficult issue," says Colin.
Colin warns that, although conditions have been dry, slugs are still a potential threat to oilseed rape and cereal seedlings. "We know that there are high levels of eggs in the soil, with a mature adult slug laying up to 500 eggs in a season."
"It is already starting to get wetter and this will encourage eggs to hatch and slugs to come to the soil surface. Even recent heavy dews are sufficient to do this. The slug population could increase to high levels and emerging winter crops are vulnerable to damage. It is important to apply slug pellets soon after drilling."
The recommendation for this autumn is to apply 4 kg/ha of a 1.5% wet or hybrid metaldehyde pellet, (e.g. Attract or Allure,) with a maximum of three applications to cereals or oilseed rape.
Comments
No comments posted yet. Be the first to post a comment