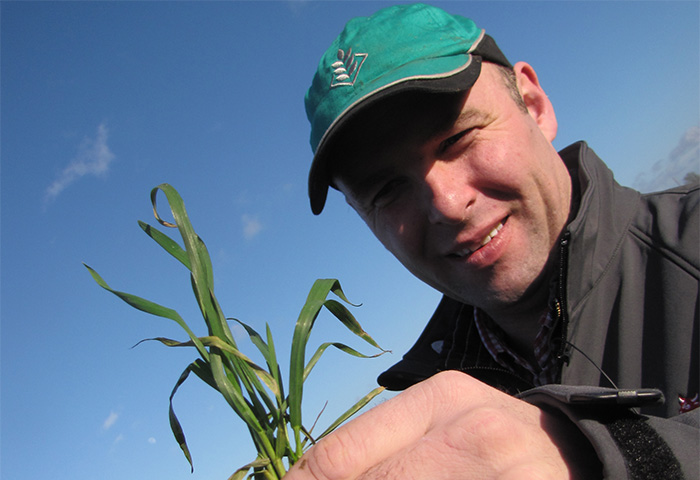 Cambridgeshire-based arable farmer Russ McKenzie has been selected as the next HGCA-sponsored Nuffield Scholar, researching direct drilling in extreme weather conditions.
Russ, 39, farms 750ha on predominantly heavy clay on the border between Cambridgeshire, Bedfordshire and Northamptonshire, usually growing a rotation of wheat, OSR and spring beans. He grows seed on contract as well as soft and feed wheat, with varieties for harvest 2014 including Skyfall, Evolution, Santiago, Kielder, Cougar, Diego and Revelation.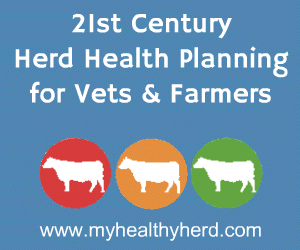 For the next 18 months, Russ will be investigating the impact of extreme weather conditions on direct drilling. The research Russ carries out will prepare the way for other growers to meet the challenge of unpredictable and extreme weather.
Russ said: "In recent years, we have seen two extremes in weather patterns that have made establishment challenging, from either being too dry or too wet. My initial experience was that in dry years, where less soil was moved, establishment was better, as what moisture there was, would still be retained at drilling. However, in the wet season of last year it was more difficult to remove excess
water
.
"At this point I considered that, although conditions may be different in other countries, their extremes of weather would be more severe, and there must a way of coping with the swing from either very dry to very wet while having a reliable system of establishment.
"We've been looking at direct drilling or single pass establishment for a number of years. The dry years are easy; it's the wet years where the question is – can you make the system work? Or are there mechanisms that allow you to utilise that system in a wet year."
The scholarship includes an allowance for travel to see how growers meet these challenges in other parts of the world. "I'm hoping I'll be able to come back and bring something to the business that will be a lot more flexible and more friendly with our soils," Russ added.
"2011 was really dry and, where we used it, direct drilling paid off that year. Where we cultivated we had to wait for rain to get crops underway. In 2012, we direct drilled a quarter of our area and after a wet autumn some crops didn't look their best. The trouble with direct drilling is that the crops can look a bit ropey through until about April compared to conventional techniques and this can be a bit of a psychological barrier. But by harvest last year the direct-drilled crops were among our best performing. So for us the crucial thing will be refining how we do direct drilling.
"What we're up against now is not knowing quite what the season is going to throw at us."
Comments
No comments posted yet. Be the first to post a comment