Nutrition and welfare key components of improved performance on expanding Lancashire dairy unit
Nutrition and welfare key components of improved performance on expanding Lancashire dairy unit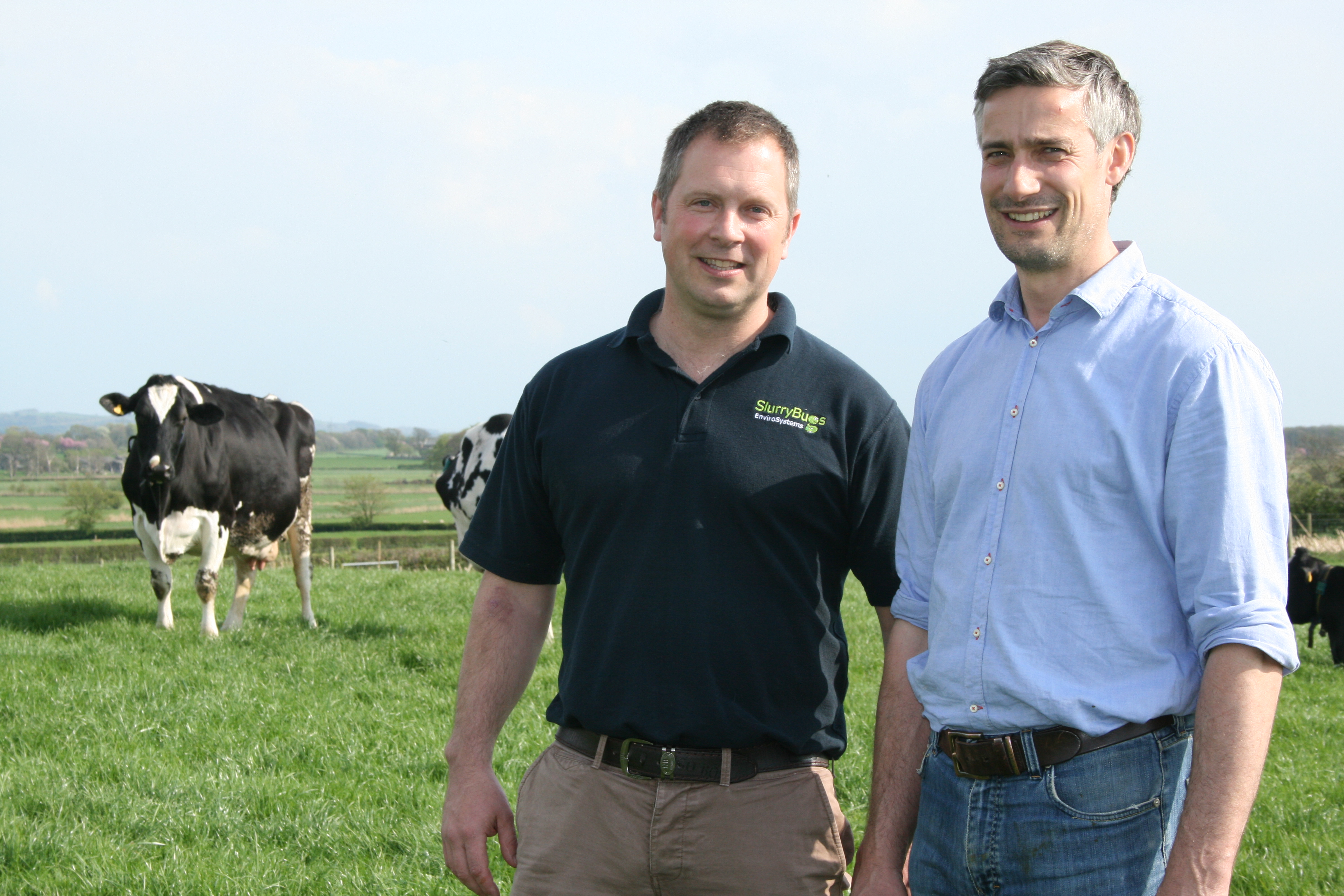 A Lancashire dairy herd has set in motion several changes to its management strategy to prepare for a likely doubling in cow numbers in two years time. Nutrition and cow welfare have been high on the agenda - and it's a policy that's already achieving a 25% increase in production "month on month".
Well known cattle breeder Phil Halhead – whose company Norbreck Genetics is among the UK's leading suppliers of British Blue semen – has exciting plans for the future of his 260-cow Holstein herd at Norbreck Farm, Cockerham near Lancaster. But this is no knee-jerk expansion triggered by improved milk prices.
Around 18-months ago the farm switched from feeding cows on a self-feed silage system to providing them with a mixed-diet ration. "We'd stayed on a traditional and simple system because it was working well but we felt there was more to be had from the cows' genetic potential," says Phil Halhead.
"And looking to the future we wanted to start a new era in the herd's management in readiness for further expansion within the next two years. Providing cows with more space and having a greater awareness of their welfare – as well as providing them with a more consistent diet – was all part of the plan.
"Yes, we want to enable our cows to express their full yield potential but we want to do it from healthy, stress-free cows."
A substantial investment in new silage clamps provided the opportunity to utilise the area inside the cubicle shed that had previously been dominated by the self-feed silage clamp. It has now been opened up to provide wide passageways, a trough-feed system for the mixed ration and more cubicles.
Feeding cows along a trough, rather than delivering the mixed diet along a feed barrier, certainly created some comments from fellow dairy farmers, but Phil had his reasons.
"Allowing the cows to feed from a trough rather than from off the floor has been the best thing we've done. If you look at some of the research on feeding off the floor and pushing up the feed during the day, it has been proved that unless you're pushing the feed up to the barrier at least seven or eight times a day intakes can be compromised.
"With the trough system the feed is always there for the cows to eat and we've made sure there's plenty of trough space to prevent cows being challenged or bullied. The passageways around the trough are exceptionally wide and we only need to clean the trough out about twice a week because the cows are clearing all the feed themselves."
Norbreck Farm is in one of the north west's most productive grass growing areas close to Morecambe Bay. Heavy grass yields are the norm but quality is also a high priority for Phil Halhead.
"We've used Envirosystems' Optimize silage additive for the last two years and I have to say that the cows have certainly been able to get out of that silage precisely what the analysis told us was in there. In the past we've had some good silage analyses but the forage hasn't performed as we expected. We pride ourselves on making good silage but the stability in the clamp that we're now seeing is an insurance policy we can totally rely on.
"The Optimize treatment last year produced silages that were high in protein. So as well as being a great driver for milk production it has allowed us to reduce the need to buy-in high cost protein to balance the ration.
Phil Halhead admits he's recently made some "heavy investments" in the unit, but even taking into account the higher milk price, margins per cow are showing an increase of an impressive 20% on the year.
"The improved profitability has come from healthier cows as well as having more fertile cows and that's because we've focussed on the environment the cows live in within the cubicle building and of course the nutrition. As a consequence cows are lasting longer so we can now choose which cows to cull rather than find ourselves in an enforced culling situation."
Although the improvements in the herd's performance have come at some capital cost – the herd now has an average yield of 8700 litres - the rising margins are covering the increased mechanisation and investment in infrastructure. The target herd average within the next 12-months is 9500-10,000 litres.
The diet-mix, formulated by Carrs Billington, is based on whole-crop forages made from wheat and oats, as well as grass silage. The mix being fed in April comprised 23kg grass silage, 12kg wholecrop silage, 5kg brewers grains, 4kg high protein meal (28%), 1kg straw, 1kg hay, 300g/head Megalac and 200g/head Acidbuf.
The herd, which was switched to three times a day milking in March this year, sees the highest yielders fed up to 8kg in the parlour over the three milkings. But to ensure production demands are fully met the cows also have access to out of parlour feeders which deliver up to 8kg a day to the top performers.
"While we're very pleased with the way the diet is working we're committed to treating cows as individuals. The trough feed is a relatively simple ration and very palatable but we still believe it's necessary to feed the high yielders both in the parlour and via the out of parlour feeders.
"We have a group of imported Dutch heifers that calved at just over two years old and are averaging 40 litres a day and yet they look as though they could only be giving half that. We're determined to unlock the full potential of the herd's genetics. We've used good AI bulls for many years and now we feel we can push the boundaries in terms of production.
"We're seeing flatter lactation curves so cows are maintaining their production very consistently. One of the challenges in the future may be our drying off policy. We used to have cows drying off giving 10-15 litres; now we've got cows still giving 20-30 litres six weeks before calving. One of the things we're going to be looking at this summer is a new approach to drying off and reduced use of blanket antibiotic treatment."
The future of the herd's management will also see heifers calving at 22-24 months old. "With the right genetics it's proving to be successful in the USA and we feel, particularly on this type of feed regime, that we can hit this calving target and still produce heifers that can grow and produce 8-9000 litres. We've got the Farraris in the garage, now it's just a case of making sure we have the right
fuel
to go in the engine," says Phil Halhead.
He's excited by the benefits already achieved by three times a day milking which he describes as a "revelation". But he acknowledges that its success is heavily dependent on a team of reliable of proficient milkers. The team at Norbreck Farm is led by herd manager Nick Haigh.
The current plan is to expand to 400 cows within the next two years and possibly to split the herd into two with one comprising the high yielders. The aim for this year is to make as much first cut grass silage as possible and to turn cows out after first cut at the end of May. Cows will graze until late summer but winter housing will be on the agenda from July and August when there's a high proportion of cows calving.
Download

No comments posted yet. Be the first to post a comment
Display name

Please enter your name

Email
(optional)
Comment

Please enter your comment

Post Comment


Your comment submitted successfully.Please wait for admin approval.

Some error on your process.Please try one more time.