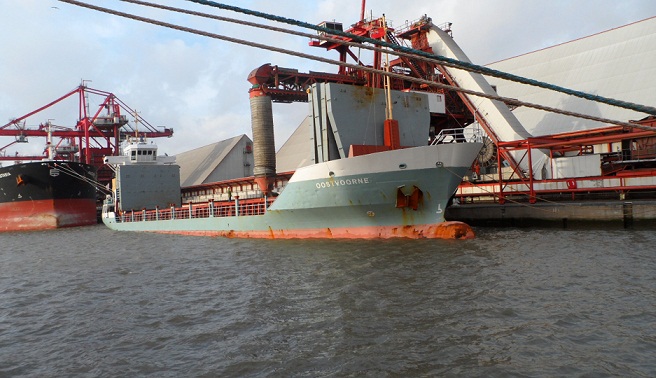 The falling value of Sterling has helped raise the competitiveness of UK oilseed rape with exports leaving Openfield's deep water facility in the south west, Portbury Grain Terminal, for the first time.
The terminal, which can load panamax vessels up to 70,000 tonnes, and is operated exclusively by Openfield, is one of the UK's busiest exporting centres.
Earlier this week 2,500 tonnes of oilseed rape sourced from farms across the south west was loaded on to the Oosvoorne, a bulk cargo ship registered in the Netherlands, destined for Hamburg where it will be processed in to biofuel.
The shipment is the first of several planned for the Portbury terminal with the next cargo scheduled to be loaded by the middle of February.
The export of oilseed rape from the south west is significant because it demonstrates the importance of currency values in promoting exports.
In a more typical year, oilseed rape is normally exported from ports along the east coast of England due to their closer proximity to the continent.
"The market has remained firm since Christmas led by strong demand for oilseeds from China, deteriorating weather in South America's soybean growing regions and supply disruptions in Brazil," said John Thorpe, Openfield head of oilseed rape trading.
"Consequently, the market is up £35/tonne compared with pre-Christmas values, but currency changes alone account for £22 of this movement. This has improved the competitive position of UK oilseed rape, particularly that produced a considerable distance from the domestic crush, such as the south west," he added.
Since July 2012 Sterling has depreciated by 10% against the Euro, but it is the fall since the New Year when fears surfaced that the UK economy had slipped back into recession in the final quarter of 2012 that had the biggest impact on the competitive position of UK oilseed.
In the month to the beginning of February Sterling fell by almost 6% against the euro while the euro:dollar relationship remained largely unchanged.
Comments
No comments posted yet. Be the first to post a comment