02-03-2011 08:03 AM
| News
This is the question posed at a meeting for farmers organised by the Royal Agricultural Society of England at Walford College, Shropshire on 24 February.
British farmers are being encouraged to establish anaerobic digestion (AD) plants on their farms, in part to address the issues caused by the production of between 90 and 100 million tonnes of slurry on UK farms annually. However, uptake of this energy-from-waste technology has been slow with current support mechanisms for AD appearing insufficient to bring about wide-scale adoption, along with concerns about the size and complexity of digestion plants.
The meeting at Walford, which has its own AD plant, not only provided farmers with up-to-date, practical information on affordable, farm-scale AD and its potential economic and environmental contribution to the farm business but also encouraged them to voice their views on perceived barriers to the adoption of AD and suggest what actions would encourage them to establish an AD plant on their farm.
RASE Trustee and Chairman for the day Richard Gueterbock commented: "Farmers recognise the potential benefits to their business from AD through improved slurry management, reduced greenhouse gas (GHG) emissions, generation of on-farm energy and production of a valuable, easy to handle digestate. But most of them don't want to become large scale energy providers or waste management enterprises.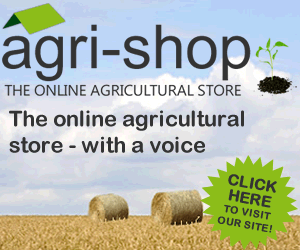 "There is a real need, therefore, to focus on finding a viable option for farm scale AD. This has to start with DECC and DEFRA backing small scale AD and addressing the issues of over-regulation."
In support of this issue, the Royal Agricultural Society of England has commissioned a report - UK Case Studies: Small-Scale On-Farm AD Barriers and Benefits – which will be published in April 2011. The report makes extensive use of case studies to explore best practice in a number of AD plants, each unique in their own way, as well as looking at the barriers to AD and the benefits identified by the people who are running plants at farm scale.
Comments
No comments posted yet. Be the first to post a comment