Linking Environment And Farming (LEAF) is calling on farmers to take part in Open Farm Sunday 2014 and be part of 'the biggest farming and food event in the calendar.'
To help farmers do just that, LEAF is organising a Roadshow of Information Events around the country, bringing together new and experienced host farmers to share ideas and top tips on how to host inspiring visits.
The Open Farm Sunday Roadshow starts in Yorkshire on the 4th February and will run for three months, finishing its tour in Powys on the 1st May.
Whether farmers have opened their gates for Open Farm Sunday before, or are considering taking part for the first time, the Roadshow provides a great opportunity for farmers to meet and exchange ideas and experiences, of all types of events, large and small.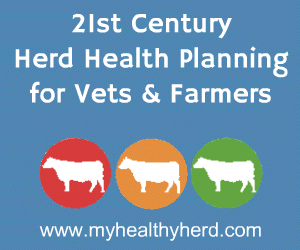 Registrations to take part in Open Farm Sunday on the 8th June opened two months ago, and are at a record level for this time of year with over 36% of those registered are 'first time farmers'.
Annabel Shackleton, Open Farm Sunday manager, believes the interactive Information Events will help everyone celebrate British farming and food on the 8th June: "The Open Farm Sunday Roadshow will be visiting more venues than ever before, with a record 24 free Information Events planned for England, Wales and Scotland. So many fantastic Open Farm Sunday events have taken place over the past eight years and we want to bring experienced and new host farmers together to share best practice as well as offering the latest advice and top tips on how to put on engaging events."
Farmers planning to host an Open Farm Sunday event can register online. Registering as early as possible ensures farmers get all their free resources early as well as ongoing help and support from LEAF throughout the run up to the big day.
Schackleton added: "Open Farm Sunday is a fantastic opportunity for farmers to connect with the public, tell their story, and showcase all that is best about British farming and food. It also brings real business benefits to farmers who get involved. Whether farmers are thinking of opening their farm for Open Farm Sunday for the first time this year, or are regular farm visit hosts, these Information Events are an exchange of ideas and will offer something for everyone. So if you want to invite 30, 300 or even 3,000 visitors to your farm on 8th June, catch the Roadshow whilst it's in your region and be part of this year's Open Farm Sunday – celebrating British farming and food."
Comments
No comments posted yet. Be the first to post a comment