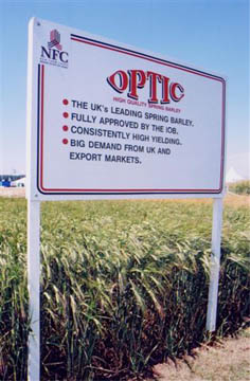 Britain's leading spring malting barley variety is celebrating completing 10 years as a Recommended List variety this year. And according to its breeder, it is still going strong.
Optic spring barley was first recommended in 1995, says breeder Syngenta Seeds, when it introduced an important step forward for growers by combining a treated yield increase of around 8% with very high grain quality for malting.
Since then, it has gone on to become Britain's most popular spring malting barley variety purchased, says the company's Robert Hiles, with most recent figures showing it accounted for 73.5% of all spring malting barley purchased in England and 64.85% of all spring malting barley purchased in Scotland during harvest 2004.
In 2002 it also won the prestigious NIAB Cereals Cup - awarded to the variety that contributed the most technical advance toward improving UK farm profitability the previous year.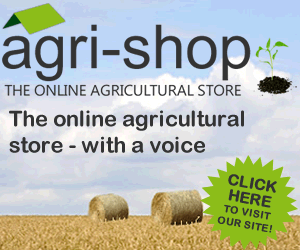 "Now, after 10 years of recommendation, Optic continues to perform well and is regarded by many farmers as their 'banker' variety," explains Mr Hiles, "not least because it is a low grain nitrogen producing variety. But perhaps equally significant for UK growers looking to the future, Optic is now also accepted for brewing and distilling across the world.
"It is used in the UK, Ireland, Germany, France, Holland, Belgium, South Africa, Finland, Russia and Japan to name but a few. And at the start of the decade, the fastest-growing brewing market in the world started using it - Asia.
"Such widespread demand should give UK farmers continued confidence in Optic," he adds, "since once buyers get a variety they like, they tend to stick with it. They don't like to chop and change on a regular basis."
Mike Collins, the plant breeder responsible for producing the variety, agrees and says the market needs that drove the variety's development over a decade ago remain just as relevant today.
"We looked at what the market wanted and went out to produce that," says Mr Collins, "essentially high grain yield for growers, and high alcohol yield for end users."
Even today, it remains one of only three spring malting barley varieties with full Institute of Brewing approval for both brewing and distilling, he adds.
Comments
No comments posted yet. Be the first to post a comment