22-06-2012 09:04 AM
| News
Becky Ward, PGRO principal technical officer, comments on low pod set in winter beans and advises on disease and pest control ...
Winter beans
Many winter beans have very low numbers of pods set. This is due to several factors. Some crops are very tall and dense, and much of the growth has gone into stem and foliage rather than pod set - particularly where they were drilled early, where high seed rates were used, and because rainfall levels have been higher than normal.
Greater disease pressure from chocolate spot, cool, cloudy conditions for much of the spring and early summer, and relatively low levels of pollination by beneficial insects, has also led to many crops failing to set pods.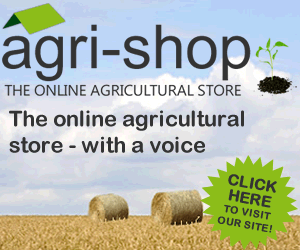 Some crops may have pods on the bottom and top trusses, but have failed to set pods on the middle trusses. There may also be some very small pods where the flowers appear to have died.
In crops that have set pods, even in low numbers, it is important to maintain disease control to protect the pods that are present from chocolate spot development. Disease pressure will remain high whilst the weather conditions are unsettled.
Bruchid beetle
Spring beans are at or reaching first pods set. In areas where temperatures have reached 20°C for the last two days, an insecticide should be applied as soon as possible to prevent egg-laying on the bottom pods.
A second spray should be applied 7-10 days later. Check product labels for approval during flowering as there are a limited number of products approved for use during this time.
Pea moth
When a threshold is reached, a spray date can be forecast using the PGRO pea moth line on 01780 783099. Crops will be ready for spraying if they have reached first pod on the forecast spray date.
The current forecast spray dates, based on a threshold on 19th June are 28th June for the east, south east and midlands, 29th June for the north, and Wales and 30th June for the south west.
Keep checking the PGRO pea moth line, as forecasts can change as the weather forecast changes. Threshold dates will vary for regions and it advisable to monitor using the trap system.
Pea midge
There have been reports of pea midge in Lincolnshire and east Yorkshire.
Vining peas are more severely affected than combining peas due to their determinate growth habit, producing a short flowering period. Susceptible crops are those which are at enclosed bud stage.
In areas where midge has been a problem in the previous year, crops should be examined for midge adults by pinching the outer leaves of the growing point together and peeling back the leaves to reveal the bud.
If adult midges are found, an insecticide should be applied as soon as possible to reduce the risk of eggs being laid.
Aphids
Pea aphids are present in crops. Combining peas should be treated with an aphicide when 20% of plants are affected, and vining peas when 15% of plants are affected.
Always check labels for harvest intervals, particularly in vining peas.
Silver Y moth
There have been reports of silver y moths in traps in east Yorkshire.
The caterpillar of the silver y moth feeds on foliage and pods and can cause a degree of defoliation when infestation levels are high. However, the main problem occurs when the caterpillar becomes a contaminant in vined peas, or when feeding damage to pods of fresh market peas or beans make them unmarketable.
Pheromone traps are available from Agralan Ltd., The Old Brickyard, Ashton Keynes, Swindon.
In peas, the trap is placed at crop height in the field in late May, and moths caught in the base are counted on three occasions during each week of monitoring.
A threshold is reached when a cumulative total of 50 moths has been reached by the time that the peas have reached the first pod stage (gs 204).
When the threshold has been reached, a single spray of a pyrethroid insecticide, approved for pea moth control, should be applied 10-14 days later. This application will control both large and small caterpillars, which fall off the plants before the crop is harvested.
Comments
No comments posted yet. Be the first to post a comment