18-02-2009 00:17 AM
| News
PAKISTAN-BUFFALO MEAT FROM INDIA.
It was known for some time that Pakistan had been importing some fifty tonnes per day of 'chilled buffalo meat' from India. The import of the said chilled buffalo meat had been expected to go up, except that 'someone' tried to throw a spanner in the works by declaring the said meat as 'harmful' for human consumption. Who, one may ask, was held responsible for fobbing off fifty tonnes a day of chilled buffalo meat (that has since been found to be unfit for human consumption) on unsuspecting consumers for such a long time? Possibly no one, since in the mad shuffle to ensure the success of the much-vaunted CBMs, no one had the time or the inclination to think of such mundane matters.
While on this subject, an over-the-shoulder reality check may be in order. Not the last time but the one before that, when there was a crises linked to the price of sugar, the planners had allowed the import of sugar from India ostensibly "to stabilize domestic prices". A parallel development related to large-scale purchase from India of tomatoes, garlic, onions and other agricultural produce. One can assume some bright whiz kid must have got the brainwave to start import of the chilled buffalo meat. Rather interesting how these developments take place! Our planners are a rum lot. There are times when they react precipitately as if the end of the world is nigh; at others they just stay put. They are all marvels of the post-CBM era.
Doesn't that make one wonder how the nation had managed to make do in the pre-CBM days? As one recalls, the people did get by fairly well on the local sugar, tomatoes and garlic, not to talk of buffalo meat. All of a sudden in the post-CBM period we appeared to be falling short of everything under the sun, even such items as we once used to export. Has the reader ever wondered why India did not feel a similar urge to import such stuff from Pakistan? After all, across the border, they too must feel the necessity occasionally to "stabilize domestic prices". Or, was it only our skyrocketing economy - ever on the verge of take-off - that felt the pinch? To achieve our declared aim of joining the Asian tigers, we could hardly afford to have a shortage of buffalo meat, garlic or, even more importantly, sugarcoating! As a proud non-NATO ally of the sole superpower, and the proud would-be purchaser of aging and obsolete F-16s, we could hardly afford to behave in a niggardly fashion. As was to be expected, the motley horde of our liberals and peaceniks have all been rejoicing at what may be called the CBM turn of events. One does not grudge them this drum beating, of course. This represents after all their bread and butter. One did wonder, though, why all this traffic had to be strictly one way. Surely, the Indians too must sometime feel the need of some item that they could conveniently import from Pakistan. And yet it would appear that at Wagah, the traffic in foodstuffs was mainly Pakistan bound! May be it was because, unlike the gregarious Pakistanis, the Indians are trained to keep their cravings within bounds. Or, perhaps because their essential needs were being met through the channel of smuggling, in which our nationals have long indulged with abandon. Smuggling is a vice that cannot be fully curbed; it happens all over the world. The sole pity is that our chaps choose to smuggle out capital goods like edible oils, rock salt and wheat in return for such practically worthless produce as 'pan', 'bidi' and beetle nuts..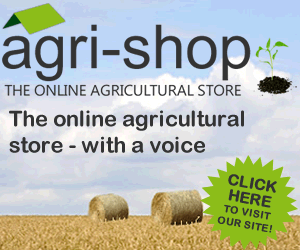 Be that as it may, one just could not understand the elusive psyche of our own liberal pen pushers. They were all for getting things over from India. For instance, there was hue and cry about non-import of Indian books and journals. There was simultaneous clamor for exhibition of Indian films in Pakistani cinemas and for Indian film songs on our radio and television networks. One would have had no quarrel with these demands if only they were not so blatantly one-sided. Why didn't these chaps also make out a case for reciprocal exports from Pakistan to India? After all, there is such a thing as reciprocity in international relations. One can well anticipate arguments pointing out the difference in the quality of literature, films and music of the two countries. Even if such were the case, is there any pressing reason why we should be wasting our scarce resources on one-sided transactions, ones that we could very well do without?
And then, one may justifiably ask those of our nationals who have been clamoring for the restoration of full fledged trade relations with India how they intend to bring about any semblance of equilibrium in the balance of trade between the two countries, what with India's hidden non tariff barriers and the like! One does not wish to pour cold water over their schemes, but one would certainly like to be convinced of the legitimacy of their argument. After all, there is a case to be made in favour of a level playing field. The fruits this far of the myriad CBMs on and off the bilateral high table have all been reaped by Indian interests. One sought in vain to pinpoint any CBM that may, ever so indirectly, have brought some benefit to the Land of the Pure. The much–vaunted people-to-people-contact rigmarole degenerated into a one-sided tourist yatra from Pakistan to India. Literally thousands of Pakistanis (among them a generous sprinkling of 'begums', their bags bursting with dollars) made regular pilgrimages to Indian cities to buy jewelry, clothing and the like. Barring members of divided families, there were hardly any reciprocal visits in the opposite direction. Such Indians as did visit, came mainly as honoured guests of the government or of our socialites. Pakistan's economy gained little from their visits. In effect, the people-to-people-contact CBM, like so many others of the ilk, have long lost relevance, if ever there was one. The proverbial man-in-the-street understandably looks askance at the so-called peace process.
Comments
No comments posted yet. Be the first to post a comment