HGCA and NFU Cymru will be bringing the latest arable information to cereal and oilseed farmers in Wales.
Mr Perkin Evans, Chairman of NFU Cymru's Combinable Crops and Horticulture working group, said: "We are building on the success of last year's event to bring together HGCA keynote speakers to discuss current issues with arable farmers based in Wales.
"One of the hottest topics this year has been the potential impact to growers arising from neonicotinoid insecticide restrictions that will start to affect crop production in 2014."
Caroline Nicholls, HGCA Research and Knowledge Transfer Manager, will discuss the impact and update growers on the latest situation.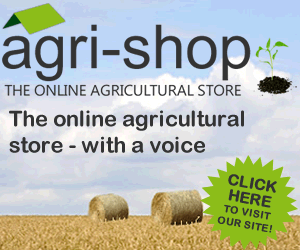 The talk will include information on HGCA-funded work helping to prepare the industry for life without neonicotinoid seed treatments, including monitoring levels of pesticide resistance in aphids and cabbage stem flea beetle (CSFB), improving understanding of crop damage thresholds to CSFB and the availability of plant protection products.
"Although recent weather has been much more forgiving, conditions in 2012 caused a cultivation headache for many growers and reopened the debate about tillage options," stated Mr Evans.
Susannah Bolton, Head of Research and Knowledge Transfer at HGCA, will discuss recent work looking at no-till and current research on the advantages and disadvantages of cultivation systems under various soil and weather conditions.
The programme also includes a discussion on the prospects for the grain market delivered by AHDB/HGCA Senior Analyst Amandeep Kaur Purewal.
The event, which is free to attend, takes place on the 12 November 2013 in Cowbridge.
Comments
No comments posted yet. Be the first to post a comment