In a recent presentation made during this year's Union of Poultry Breeders of Ukraine annual conference, which took place in Sudak, Ukraine, between 23rd and 26th September, AB Vista EMEA Technical Director Dr Rob ten Doeschate reviewed the importance of phytase to European poultry producers.
"Phytase feed enzymes are used by most poultry producers worldwide," he stated. "Since their introduction to improve dietary phosphorus availability in the early 1990s, commercial phytase products have changed substantially, and are now capable of both delivering higher levels of phosphorus release per unit of activity and destroying a higher percentage of the phytate in the diet, giving better matrix values.
"Superdosing is the addition of extra phytase capable of destroying phytate quickly and fully, which is perhaps the most exciting development in recent years. As phytate is an anti-nutrient, this will lead to performance improvements in the target animal greater than those expected from the simple release of nutrients due to added phytase," Dr ten Doeschate added.
"Typical responses to superdosing include improved liveweight gain and feed intake leading to a significant improvement in feed conversion efficiency, with these results confirmed in independent university and commercial trials around the world."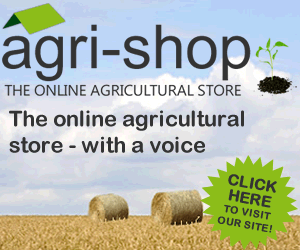 The Union of Poultry Breeders of Ukraine conference is the largest annual feed industry event held in the Ukraine, with over 300 companies exhibiting in 2013. An audience of more than 60 people, representing all sectors of the Ukrainian poultry industry, attended Dr ten Doeschate's presentation, which was organised by Brenntag Ukraine, the local distributor for AB Vista feed ingredients.
"This was a fantastic opportunity for those involved in the Ukrainian poultry industry to hear first-hand from an expert on the potential benefits of phytase use in poultry diets, and to gain a better understanding of the negative impact phytate can have on performance," said Anatoliy Klochko, Brenntag Ukraine's Division Manager for animal nutrition.
"There are still significant gains to be made from feed enzyme use here in the Ukraine, and the use of phytase to reduce costs and improve performance through superdosing is set to spread rapidly as the benefits become more widely recognised."
Comments
No comments posted yet. Be the first to post a comment