Merial are pleased to announce that The European Medicines Agency's Committee for Medicinal Products for Veterinary Use (CVMP) has adopted a 'positive opinion for a marketing authorisation under exceptional circumstances' towards their bluetongue vaccine BTVPUR AlSap 8. BTVPUR AlSap 8, one of Merial's range of inactivated and purified bluetongue vaccines, was granted marketing authorisation in Switzerland during December 2008. The CVMP's positive opinion opens the way for Merial to receive full EU marketing authorisation.
Jean-Louis Crosia, Head of EMEA Business Operations for Merial, commented:
"The CVMP's decision is good news for Merial and industry professionals throughout Europe who have put their faith in vaccination as part of the strategy to control bluetongue. The experience with serotype 8 throughout Europe during 2008 underlined the practical benefits of allowing the temporary use of vaccines under specific national conditions. Temporary authorisations enabled vaccination to take place early, protecting sheep and cattle much sooner than if full approval had to be granted. Whilst full registration is essential, it is comforting to know that well-researched products such as BTVPUR AlSap 8 can be made available to veterinarians and farmers in a timely manner.
"Merial recognised, at an early stage, that bluetongue would pose a major threat to European farming and moved fast to develop vaccines, even before others considered it necessary. We were by no means the only ones who believed that safe, inactivated vaccines were vital to protect European farming. Chief Veterinary Officers, their advisers and politicians in 12 countries were also confident that the benefits of using vaccines under temporary authorisation would outweigh any perceived risks", adds Carolin Schumacher, Merial's' head of veterinary Public Health Operations.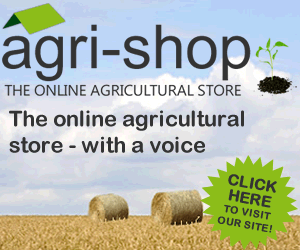 "With bluetongue being a new situation, many farmers and veterinarians were and are still understandably cautious about vaccination. However, concerns that it could induce fertility problems and abortions have proved unjustified. On the contrary, thanks to mass vaccination the number of cases of bluetongue was dramatically reduced in several countries.
BTVPUR AlSap 8 is licensed for use in both cattle and sheep. It is important that BTVPUR AlSap 8 has been recognized as preventing viraemia, thus limiting the spread of bluetongue thereby allowing safe trade. This is exactly what the EU is seeking.
Comments
No comments posted yet. Be the first to post a comment