With Christmas upon us, many growers are taking stock of the year nearly over and thinking about the 2014 crop. January is an ideal time to meet up with fellow growers and experts.
Potato Council's technical executives Gary Collins and Chris Steele have organised the first of Potato Council's 2014 events, the Winter Forums, which are being held at Sutton Bridge Crop Storage Research, Lincolnshire 9 January and Harper Adams University College, Shropshire 23 January 2014.
Gary Collins, who is managing the technical content, says "The Winter Forums will provide potato growers with timely technical information on a wide range of key subjects. I'll be giving an overview on blight for 2013 and looking ahead for 2014 and we will have experts to talk about irrigation best practice, plant health, post-emergence herbicides, PCN control and bio-security."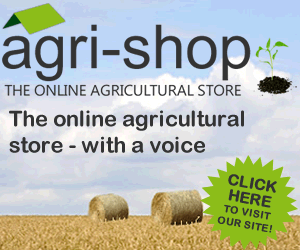 Protecting the health of our national crop is paramount and much work is done by Potato Council, plant health authorities and industry to keep out devastating diseases such as Ring Rot which, if allowed to take hold in our potato supply chain, could wipe out more than 40% of our marketable crop. Gary tells us "We have John Patrick from a specialist potato grower group 3M's willing to share lessons learned from their 2013 experiences of imported seed potatoes, the implications this had on their business and how they mitigated the impacts. This is an unmissable session for anyone who needs to procure seed."
A workshop on irrigation will take place at both events, focusing on best practice for guns/booms, pressures, droplet size and scheduling in preparation for the next season. This session will be led by an expert from Wroot Water in the East and Soil Moisture Sense in the West.
Dr Mark Stalham of NIAB-CUF will take a seminar at the Harper Adams forum, examining late-season
water
management to minimise bruising (which costs industry up to £200/hectare each year).
John Sarup of Spud Agronomy will be at both events to talk about how to apply nematicides correctly to minimise your Potato Cyst Nematode (PCN) populations.
Potato Council's latest online crop and cost management tools will be available to try out including the new Fertiliser Calculator, the Arable Benchmarking tool and the PCN Model – all easy to use and designed to support growers' decision making at crucial parts of the season.
A new year and a new season are ahead of us, and as ever there is much to consider for 2014 crop planning. Meanwhile, from all of us at Potato Council, we hope you have a happy Christmas and look forward to welcoming all our growers to the Winter Forums in January and to seeing many of you throughout 2014.
Comments
No comments posted yet. Be the first to post a comment