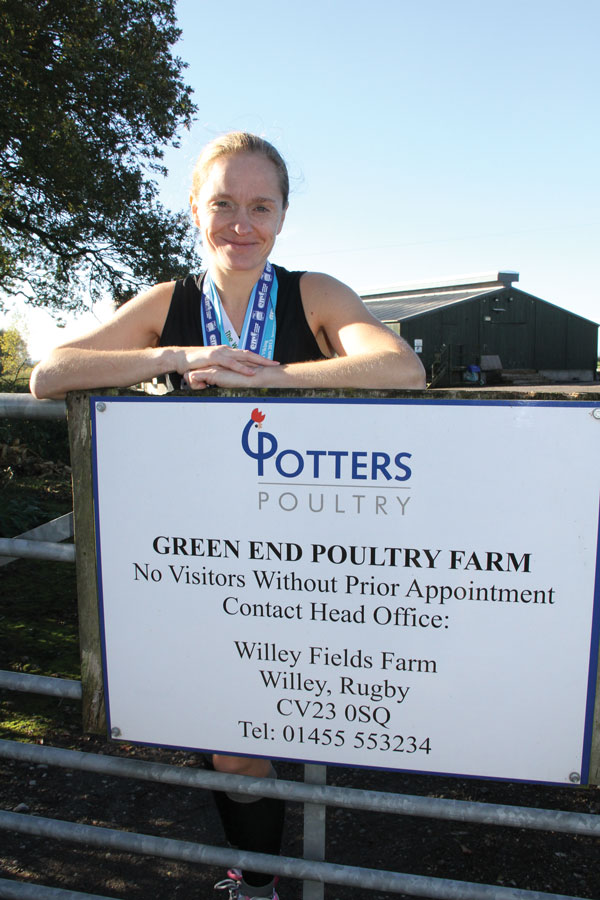 2014 will be a special year for Potters Poultry as it approaches its 50th anniversary in September. Olivia Potter, Farms Director, and granddaughter of founder William Potter, now manages the pullet enterprise with her brother Justin running the UK's only
poultry
equipment
manufacturing business. Here, at the start of the year, Olivia gives her views of past progress and future plans....
Were you always going to become involved in the family business?
Olivia: I have been a part of Potters Poultry ever since I could carry an egg basket! But I did decide to go to Manchester University to study Leisure Management, but missed the
poultry
business so much that I worked part time in the farm office while finishing my degree, then full time after graduating. Since then I've moved into managing the farms and sales, based on the family owned farm at Willey, near Rugby.
What were some of the major changes that you instigated at Potters?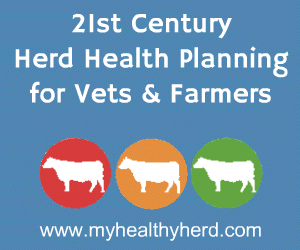 I felt that we should move into a stronger, more secure position. We were doing about half a million pullets but mostly to one large company and going into cages – tying up all of our farms. We decided we'd be better expanding our customer profile to deal with a larger number of smaller free range producers, family businesses like ourselves. We now cover virtually all of the UK and have come out of cages altogether. We last had caged birds through the business about five years ago. We decided not to continue with layers ourselves, but concentrate our efforts on rearing.
Now Potters has both a significant pullets and
equipment
business – with
equipment
being installed and home and abroad. How do they work together?
It's definitely 50-50. Justin has his division to run and I have mine, but whilst they are separate, we do work very closely and I feel that gives us something very unique to offer the UK
poultry
industry. We call it the Potters Package, where we work in partnership with customers to offer complete housing systems and robust Pullets, coupled with ongoing technical support and back up.
We operate separately if that is what the customer wants – pullets or
equipment
– or for those that want the full package, once they have their base work done, we can supply all their needs from start to finish, including aftercare.
We have worked hard to ensure that Potters' products and services are of a high standard and we act as an ally for our customers.
How important is clear communication with customers?
Transparency is vital – from start to the finish of the rearing process – we fully welcome visitors on site. We were also one of the first, if not the first, to offer the Farm History Pack detailing the birds' progress throughout the rearing period.
We are equally proud of our on-farm sales and service staff. We have recruited a strong team of knowledgeable and experienced
poultry
specialists who work alongside farmers, both in the UK and abroad, to ensure the best performance from a flock.
Bird health and welfare remain hugely important - in both the pullet and
equipment
side, it ensures a high standard to work to. We like to keep abreast of new developments, and will regularly trial gut health products in particular. We continue to look at innovative and cost effective ways to consistently meet target bodyweights and ensure low mortality.
What is Potters' policy on vaccination?
Again, we are always listening to what challenges are out there, what other rearers are doing, and of course, talking to customers and taking the advice of our vet. We offer not only the industry standard vaccinations but also bespoke vaccinations as required.
A big challenge, I feel, is for everyone to appreciate how difficult it is to ensure that birds achieve breed target body weights when giving multi-vaccines, in some cases these days as many as five or six injected vaccines.
I believe as an industry we should look more to improved farm management rather than over relying on vaccines. Either way physically and genetically, these birds are only capable of a certain amount of weight, set by the breeder - the goal is always to achieve this weight and not compromise on welfare or productivity – giving producers every opportunity to farm a high performing flock of birds and optimise profitability.
Do you also look at new feed options?
Yes, we do, feed is our biggest input and feeding the best quality ingredients, in the most effective way, is vital to getting the growth we want. We're currently doing a trial in which birds stay on the super chick starter ration for longer to see whether this helps to achieve key targets for body weight. We're hoping to find out whether by spending more on feed early we can achieve better body weight at the end of rear, where it really counts.
With such a demanding business to attend to do you have any spare time?
Very little - I also have a family of three children under twelve so as you can imagine life is hectic, but fun! But I do like to keep fit and have now run 8 marathons, 4 in support of Cancer Research and raised over £14,000.
For more information on Potters Poultry visit www.potterspoultry.com
Comments
No comments posted yet. Be the first to post a comment