The building of a controversial factory dairy farm can now go ahead following the High Court announcement.
The World Society for the Protection of Animals (WSPA) conveyed its 'dismay' following their failed action against the Welsh Minister for Housing and Regeneration, Carl Sergeant AM.
The charity has been told to pay £6,000 in costs.
After the Minister's approval of plans to build a 1000-cow factory dairy farm next to a primary school in a small village near Welshpool in 2013, WSPA filed a legal challenge seeking clarity about how the Minister had arrived at his decision.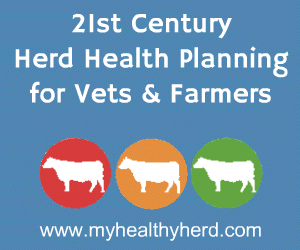 Simon Pope, WSPA UK Director of Campaigns & Communications said: "WSPA is truly saddened and disappointed that we've lost this case. We've been working alongside the local community on this for over two years and we can only imagine how devastated they will be on hearing this news."
"No-one wants to go through this process again, that is why we are pursuing our petition through the Welsh Assembly5 to fix a planning system that doesn't fully take into account the impact these farms can have. Local councils desperately need the right tools to make decisions around the approval of factory dairy farms. We urge the Welsh Government to listen to the concerns of its people and take decisive action on this issue."
"People should be very concerned about what might be heading their way. Today's ruling is truly a dark day for Wales – it would seem that people's fears are being ignored by their elected officials. Regardless of the perceived financial benefits favoured by the Minister, WSPA is concerned that this decision means cows, communities, dairy farmers and consumers will be paying a heavy price for years to come."
Comments
No comments posted yet. Be the first to post a comment