Egg producers supplying Noble Foods will in future have to pick up the bill for on-farm egg stamping after the packer decided it would no longer pay printing costs.
The requirement for free range egg producers to use on-farm stamping was introduced by the British Egg Industry Council (BEIC) in June 2011. There was some initial resistance to the scheme when it was first mooted - more than two thirds of BFREPA members who took part in a survey said they were opposed to on-farm stamping - but when stamping was introduced Noble agreed to pay for the printing equipment for its producers and also fund the ongoing running costs of ink and replacement heads. The company says it spent £1.4 million on printing equipment for supplier farms.
However, Noble says it is now handing over ownership of the printers to each egg producer, along with the responsibility for the printers' running costs. "In addition to taking ownership of the printers, we ask that you also become responsible for the cost of the replacement ink, consumables and ongoing maintenance," said the company's national contract supplies manager, John Holt, in a letter to producers to inform them of the changes. "We are happy to continue to administrate the replacement consumable items, and will cross charge you at cost price. We have negotiated an improved ink price with current suppliers, but you are free to buy from whoever you wish, but please note that using alternative makes of ink may shorten the life of the print heads," he said.
Noble has also warned producers that they will need to ensure that the quality of the printing is up to the standard required by Lion. "May I also take this opportunity to remind you to continually check the quality of your egg printing and ensure that the establishment number is clearly visible on all eggs," said John Holt in his letter. "Both the BEIC and our retail customers are now examining the quality of egg printing when they audit our packing centres," he said. "Where print quality is poor the eggs will be downgraded into seconds."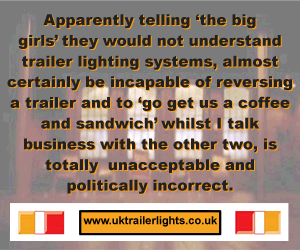 There is inevitably concern amongst some Noble producers about the additional cost, although many will probably not know how big the cost is likely to be because until now the bill has always been paid by the packing company. However, one Noble producer, John Widdowson in Devon, has worked out a rough estimate of how the costs may break down. John, who was involved in early on-farm stamping trials some years ago when the issue first raised its head, told the Ranger that he did not expect the day-to-day running costs to be too significant.
"If I bought a set of print heads each year that would cost me £49.50, and I'm guessing that I am going to use two bottles of ink costing £91.34 in total. That adds up to £140.84, which would work out at just over one penny per bird per year, which is not particularly significant," he said. John said he was more concerned about the possible cost of having to eventually buy new printing equipment. "The big cost will be if and when we have to replace the equipment, which in our case is likely to amount to several thousand pounds, so we will take good care of it."
The introduction of on-farm stamping by Lion was seen as one way of countering egg fraud. When conman Keith Owen was jailed for his part in a £100 million fraud involving Heart of England Eggs near Bromsgrove, BEIC said it was taking a number of measures to tackle fraudsters. Stamping eggs on farm with a producer establishment number was one of those measures. Others included improvements to the Lion code to improve security - unannounced audits of all Lion packing stations and better traceability through a new database to track eggs throughout the system.
On-farm egg stamping has been required for Lion cage egg producers since December 31 2009. It was due to come into force for non-cage Lion eggs from December 31 2010 but BEIC accepted arguments that smaller free range producers would need more time to assess which stamping equipment would be best suited and most economic for small scale operations. Non-cage producers were granted an extra six months to investigate and trial equipment.
Comments
No comments posted yet. Be the first to post a comment