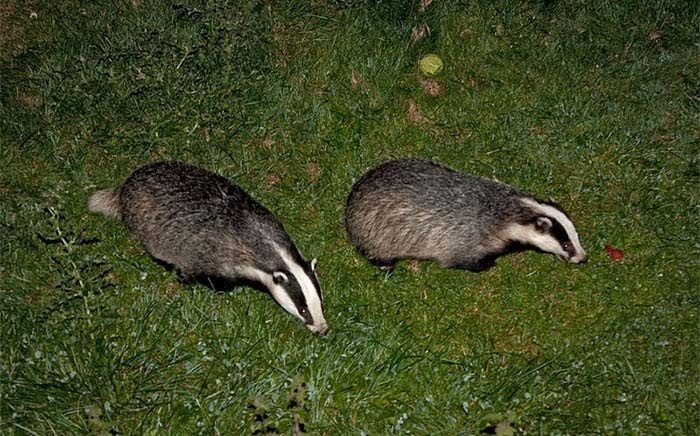 Members of the public and the media descended on parts of rural Gloucestershire following the confirmation by police that badger culling was scheduled to commence in the county, a week after shooting began in Somerset.
Humane Society International/UK's Director Mark Jones, who is a vet and Gloucestershire resident, was accompanied by around 40 people who took part in Wounded Badger Patrols yesterday evening and well into the night.
The patrols consist of volunteers who walk the country lanes and public footpaths to bear witness to any shooting and report/assist any wounded badgers they may find. Although the patrols did not directly witness any shooting last night, there were several sightings of vehicles and lights being used in the proximity of known badger setts, and the police were out in force.
Mark Jones said: "We are deeply saddened that this unjustified and unscientific badger cull has now come to Gloucestershire. The Secretary of State Mr Paterson was quoted yesterday as saying that 'everything is going according to plan'. But what we hear from the ground in Somerset is talk of chaos, confusion and carnage. I have no doubt that many thousands of badgers are now set to suffer in the county I call home, for the sake of a policy that has no scientific basis, will at best make a marginal difference to TB in cattle, and which could very well make things worse.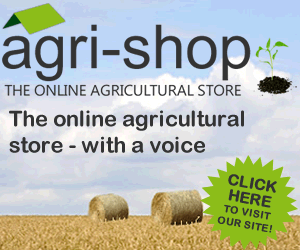 "I was proud to join last night's Wounded Badger Patrol. These are ordinary, law-abiding people who are concerned at what's going on in their countryside, and wish to express their concern by legal and peaceful means. In doing so, they represent the concerns of many thousands of ordinary folk across the west country and beyond. The Gloucestershire and West Mercia police were also out in force, and while they were civil and friendly, they did insist on filming us as we were going about our business, which seemed entirely unnecessary and made some people feel uncomfortable."
Killing a badger cleanly with a rifle or shot gun in the pitch dark, is extremely difficult and the chances of inflicting non-lethal injuries is high.
"Badgers could very well sustain excruciatingly painful bullet wounds, and those who retreat underground will die a slow and agonising death. Their suffering is made all the more unpalatable by the fact that this cull is going ahead despite having no scientific credibility and contributing little to reducing cattle TB in this country."
Comments
It is well known that in Somerset Badgers are being ripped apart by dogs after being wounded by gunmen,but the police turn a blind eye,most of badgers,are again been persecuted,Paterson is nothing but a liar.this cull is all about votes for slaughter.STOP NOW
This evil, cruel, barbaric, vile and bloody cull is nothing more than a bunch of pompous public little schoolboys sat in offices appeasing farmers. The poor poor badgers are the scapegoats in the totally unproven theory (unless your a government sponsored scientist) that they infect cattle. Now the carnage has started the pompous public little schoolboys have unleashed bunches of violent thugs to shoot, maim, gas, be ripped apart by dogs, driven underground to die slow painful deaths, what a caring for its protected species government they are!! What the farmers are reluctant to mention is their poor care and upkeep of their business. With such a demand on the poor cows that the farmers work to death (literally) standards of hygiene have obviously slipped. Go and watch undercover footage of cattle markets and you will see farmers not washing hands, wearing potentially contaminated clothing with no overalls, not dipping their boots before walking in or out, surely a catalyst for the spread of disease? We don't have to take this, Join the thousands and thousands opposed to this politically motivated slaughter of innocent badgers today!!
Do u really think that badgerdead on the road r all killed by traffic.wake up farmers have been shooting them for years and putting them on the side of roads
I'm totally opposed to this cull for the reasons which have been already been aired by others. Until this cull is halted I am boycotting British beef completely, and as far as possible I am not buying produce from the cull zones. This is not an easy task as I live in Somerset, but I am persisting. Farmers need to learn that their customers are a force to be reckoned with.
A diabolical plan dreamt up by a bunch of sadistic killers. The public will not forget this disgraceful, ill conceived slaughter of innocents. Cameron, Paterson, Defra and the NFU should be ashamed of their actions and of bringing shame to this country. They should all crawl back in the slurry pit where they belong.
This cull is an absolute disgrace and should be stopped in its tracks now. Until it does I am not buying dairy or meat - family and friends have joined me in doing this. And why is there no news in the media? That speaks for itself.
Please get signing the petition, and those who can help out on the nightly patrols. Strength in numbers is needed. This DEFRA/NFU exercise has a long way to go yet.
There are no bodies because the marksmen are being paid £20 per badger to incinerate them, without them even being tested for TB. This is madness, they know very well that if tested probably the vast majority would prove negative. This whole thing is dirty and underhand and has opened the door for a mass kill not just from the people who have been given the authority. Why is it not being regulated? It is not humane and never could be.
Every time I read about this cull I feel sick. It is not the will of the British people , it is inhumane, it is extremely arrogant and Patterson should be removed from office and indeed come election time we all know how to vote! This unscientific and very unpopular cull makes the Conservative party a complete mockery full of arrogant and out of touch politicians. Who do they think they are? Cull going well? Who ARE these people? How dare they ,NOT IN OUR NAME!! Stop this disgusting cull !
Well I think the farming industry in this country are a bunch of thuggish mugs for supporting such a cruel and unscientific crime against our protected wildlife. The wildlife in this country is NOT yours, therefore I am making it my mission to campaign by showing the rest of the public the truth and persuading them to ditch your products. What better way to hit you greedy lot in the pocket. You obviously don't listen to science or public opinion but let's see if money talks (bet it does). Now if you don't mind I have loads of 'ditch the dairy save our badgers' leaflets to distribute in my massive town centre today amongst thousands of people. They'll hate you all by the time I'm finished with them
Why is it when so many people are against it, the evidence is against it, and many farmers are against it, are we still wasting time and money on this barbaric cull? When will we have people in government big enough and brave enough to do what is right, humane, and more in line with the 'higher intelligence' that we humans claim to have, than to just seek votes. Sick.
Thank you all. I'm watching from Staffordshire for when it comes here. Just let them. The Media was wrong to report there were only a few protesters. Thousands of us are sitting at home in Disbelief of what this Government is doing to the badgers, to us and unbelievably to themselves come May. We will Not Sit and Watch any Longer. They're MAD
I've lost all respect and sympathy for farmers as a result of this. If there are dissenting voices they are not speaking up loudly enough. I am boycotting all dairy produce and urging family and friends to do the same.
Yes we should all stop buying British dairy products,my family haven't bought British since cull was announced,also boycotting Tesco stores as Tesco are proud to support British dairy farmers & the cull,animal lovers unite,& boycott all who support this mass slaughter.get rid of,Owen ( i had 2 badgers) prat,erson, the man is arrogant & evil.
I am emailing the National Trust about the cull. They have their AGM next week, and although members will be allowed a say, the NT may opt to support this barbaric action against one of our most beautiful wild creatures. I, for one, will never join the NT if they go ahead with their support.
Wish we could find a newspaper that would print the true facts of this horrific mass murder of innocent creature,instead of Prat,erson's lies,reason not testing for tb,to costly,he says,to costly my arse,he knows 90% would be tb free,only testing 3% to see how humanely,they died, Bet he tells us they were smiling.
The more I hear from my activist friends in Somerset and Gloucestershire the sicker I feel. I am angry, totally disillusioned with all polititians and basically ashamed to be English. Badgers are being wounded and then baited with loose dogs, humane and legal?? Stop this barbaric slaughter. The whole cull is appeasing the farmers who have been brainwashed into believing this will stop bTB in their animals......it will not. Read the science farmers, listen to the scientific experts who spent 10 years killing over 11,000 badgers and postmorteming them, ONLY 16% HAD Btb, the rest were healthy. Stop before you lose all support from your buying public.
Owen Paterson, eat your heart out, you will NEVER be PM
I am appalled at the senseless slaughter of sentient beings. But my point to Defra all along has been, " What if the cull is deemed a success? Will the government then embark on the whole sale destruction of a mammalian species from the island of Great Britain?" Will Cameron still think this is "The right thing to do"? Pompous arses the lot of them!!
They say they are going to cull 70& of the Badger population. How do they know the exact number of Badgers living in an area & how do they know that they are culling the ones that are carrying TB? AS said it's a mindless culling to keep farmers happy.
British wildlife does not belong to the landowners ...it's WILD .. so leave it alone,it's NOT yours to kill
Just got home from feeding my beautiful badgers,which i do 365 days a year,366, some years ,some people think me crazy cause i sitt & talk to them,can't imagine how people living in cull area feel when they have done same thing as I do,then one night people come & shoot them,this cull must end immediately,common sense must provale,brilliant comments from everyone.
I feel so disgusted and angry at this barbaric act on our adorable,wild,inoffensive and sensitive badgers!! The government has turned a blind eye on all scientific evidence!! I for one will never vote conservative again!! Yes You've shot yourselves in the foot.
don't think they will take anyone seriously on here; either they are all for it or afraid not to be; amazed though that with the level of inhumane killing expected more farmers are'nt a bit uncomfortable? presumably they would prefer their cattle to receive a humane death? the public think as much about their badgers as farmers do their cows.
Does anyone know brave journalist,who can expose these murders & lowlife scumbags,I am pretty sure if the British public knew what was really happening to our beautiful badgers they would be horrified,anyone who back's this cull should hang their heads in shame,Names of farmers & scumbag shooters should be made public.
Hope the good people of this country don't forget what this government have done to our beautiful badgers,don't be taken in with all their lies,I won't forget & never forgive,Bastardy cowards,every one of them.
Come on good people,everyone,hit the media with what is really happening to our beautiful badgers,everyone is sick of listening to,PRATerson's & NFU lies, the sooner the good people of this country know,the sooner little badgers, will stop dying.well done everyone who sighned petition.
every time MP say we got to do this every one jumps it wrong killing inesent animals what next foxes horses gay people ? i love animal just think of all those snotty shcool boys MP I WOUNDER HOW THEY WOULD FEEL IF WE PUT THEM IN FRONT OF A FIRE SQUARD? WOULD THEY SHIT THEM SELL TB IS CARREID BY FLYS REGARDS Greg NEWITT