21-11-2013 01:09 AM
| News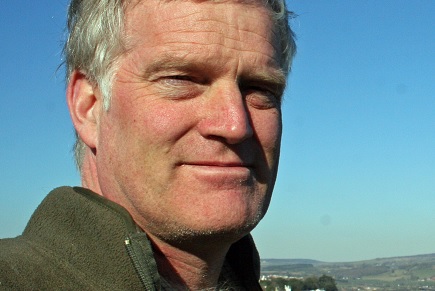 Anthony Rew
Farmers and government must pull together to eradicate common cattle diseases in England and could learn a lot from other nations, according to a network of leading farm vets.
Over the past few decades, hidden diseases like Bovine Viral Diarrhoea and Johne's have spread rapidly through England's beef and dairy herds, while other countries have been taking steps to become disease-free.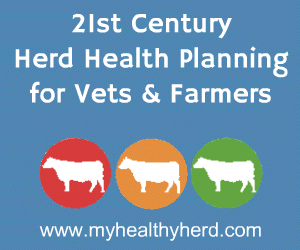 According to speakers at a recent Healthy Livestock conference organised by Duchy College, the template for disease eradication has already been created – it just needs to be rolled out across the country, and supported by the Government.
"The Healthy Livestock project is a fantastic scheme," said Professor Joe Brownlie from the Royal Veterinary College. "It has created a new culture of farmers working together, and with their vets, to tackle infectious diseases. That co-operative spirit is very important. Farm health planning is an individual exercise; disease eradication is a societal issue."
Countries like Switzerland and Norway had already successfully tackled BVD, and schemes were now in place in Ireland, Scotland and Germany, said Prof Brownlie. English farmers, levy boards and government could learn from those schemes, and by rolling out the Healthy Livestock project nationwide, adopt similar measures. "By eradicating disease we improve cattle health and productivity, and facilitate higher value exports. With other countries taking action, England is being left behind."
Other nations' successful schemes had government support, a legal framework, and mandatory testing and culling measures, said Prof Brownlie. "You need national leadership, central surveillance and strong education support." In the case of BVD, antibody testing all youngstock and tag testing new born calves would help to identify persistent infectors, which could then be culled. "In Norway, 3000 herds were restricted in 1995; now BVD is all but eradicated."
Anthony Rew, who has dairy and beef cows at Wolborough Farm, Newton Abbot, Devon, took part in the Healthy Livestock scheme, and is very keen for it to be rolled out nationwide. "We tested our cattle for BVD and found they were naïve – so we decided to vaccinate to keep them disease free," he said. "We have become much more proactive about herd health, and are moving to a closed herd with better fencing to try and protect the cows from infection."
However, 69% of dairy farms and 52% of beef units in the scheme tested positive for BVD, with 90% of dairy units and 60% of beef farms at high risk of Johne's Disease. "There will be an increasing trend towards identifying a farm's disease status before buying in cattle," added Mr Rew. "But we need a national scheme. It's so frustrating – where is that leadership and government support?"
Dick Sibley, director of West Ridge Veterinary Practice, Tiverton, Devon, said there were four pillars to herd health: Biosecurity; surveillance; resilience and immunity; and risk of spread. "You need to have all four pillars under your control," he said. "There is an over-emphasis on vaccinating, and there's no point testing for disease if you don't react to those tests. It's all about risk management – protecting the uninfected is absolutely critical to disease control.
"I still make most of my living putting broken cows right, and that is crazy," added Mr Sibley. "The Healthy Livestock project had done a brilliant job of changing attitudes and that shouldn't be allowed to go to waste. We need to invest in health, not pay for disease; it's better to share in the benefits of productivity, not failure."
Comments
No comments posted yet. Be the first to post a comment