23-12-2007 00:00 AM
| News
The hard work started this week in order to regain markets worth £70 million a year, lost because of bans imposed during the foot and mouth disease outbreak.
A joint programme targeting 24 countries has been drawn up by the British Pig Executive (BPEX), the English Beef and Lamb Executive (EBLEX) and DEFRA.
Though almost all restrictions on trade within the EU have been lifted, the UK will not regain its all-important OIE (Office International des Epizooties) FMD-free status recognised by Third Countries until January 2008.
Negotiations are then usually required with individual countries to agree to reinstate health certificates for meat and livestock.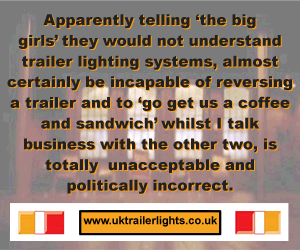 A huge programme of work to regain lost ground is ready to roll out. BPEX and EBLEX Export Manager Jean-Pierre Garnier said: "We are launching a concerted and ambitious Third Countries export recovery programme in key markets.
"The objective is to reinstate as soon as possible lost health certification in Third Countries due to the Foot and Mouth Disease outbreak and recover lost exports.
"Third Country exports are as varied as meat, offal, hides, casings and genetics and their value is more than £70 million per year. They are an important part of improving the sustainability of the livestock sector.
"We are working in close collaboration with DEFRA veterinarians and officials on this project, which will include meetings with officials in the 24 targeted countries, including an intensive programme in the Far East. We are keen to demonstrate the close collaboration between the livestock industry and Government in this important area."
The campaign gained momentum earlier this week with a meeting with agricultural attachés from 14 countries to pave the way for the missions and the re-certification process.
Comments
No comments posted yet. Be the first to post a comment