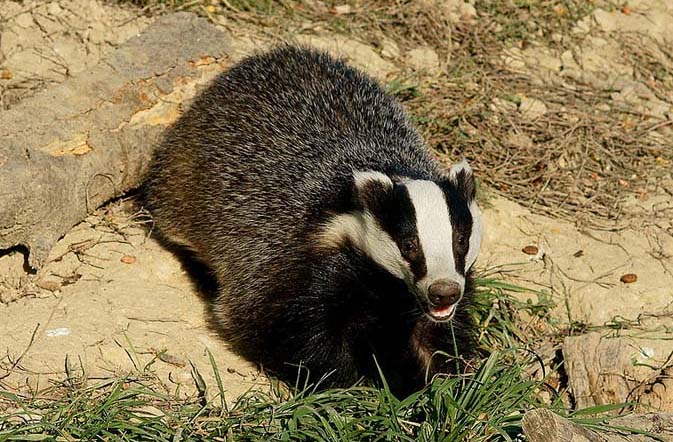 Farmers involved in the badger cull will not be named and shamed by the RSPCA as a result of an investigation by the Charity Commission.
The NFU raised a number of concerns with the Charity Commission about the RSPCA's campaigns on the badger cull and its activities relating to live animal exports. The concerns included the RSPCA's Chief Executive calling for farmers involved in the badger cull to be named and for a boycott of milk from farmers in badger cull areas.
The proposed pilot badger cull is managed by Natural England under license from DEFRA. In Gloucestershire, the cull will be undertaken by a private operating company.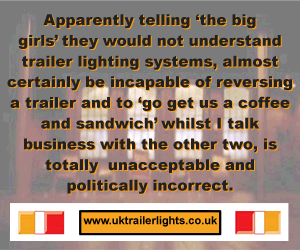 NFU President Peter Kendall said he was pleased with the outcome of the Charity Commission's investigation.
"We took this step in asking for the Charity Commission to look into the RSPCA's campaigns on the badger cull and live animal exports after NFU members raised concerns with us. We raised these concerns with the Charity Commission as to whether the RSPCA may have stepped outside the boundaries of the law that applies to charities, and the Charity Commission's guidance, with some of its recent activities. We also had very real fears that any farmers named, as called for by the Chief Executive of the RSPCA, would be threatened, intimidated and harassed by others.
"Farmers have always understood the RSPCA to be a charity that works to safeguard the welfare of animals and we have no issues with its charitable work. As a charity, the RSPCA has a privileged status, but it must respect the law that applies to charities and it must abide by Charity Commission guidance.
"I am extremely grateful to the Charity Commission, who took the NFU's complaint seriously and carried out a thorough investigation of the issues we raised. The RSPCA has now clarified its position on the naming of farmers involved with the badger cull and that it condemns personal intimidation. The RSPCA has also now confirmed that it will not call for a boycott of milk. This gives us some comfort on behalf of our farmer members."
The Charity Commission has highlighted the need for the RSPCA's campaigns to be subject to oversight by its trustees, who must assess the reputational risks for the animal charity of controversial campaigns.
The Charity Commission has also clarified that campaigns must be handled responsibly and with proper consideration as to whether any campaign supports or furthers the charity's purposes.
On 27 August the National Farmers Union announced that pilot badger culls have started to help bring bovine TB under control.
These culls are being carried out in Gloucestershire and Somerset, which are TB hotspot areas, by trained professionals.
Bovine TB is spreading across England and devastating our cattle and dairy industries. Over 28,000 cattle were slaughtered in England in 2012 due to bovine TB, and the disease is continuing to spread across England. New herd incidents in Great Britain have risen from 1,075 in 1996 to 5,171 in 2012. In 2012, 6,919 herds were under restrictions due to bovine TB.
Environment Secretary Owen Paterson said: "Bovine TB is an infectious disease that is spreading across the country and devastating our cattle and dairy industries.
"We know that despite the strict controls we already have in place, we won't get on top of this terrible disease until we start dealing with the infection in badgers as well as in cattle. That's the clear lesson from Australia, New Zealand, the Republic of Ireland and the USA.
"That is why these pilot culls are so important. We have to use every tool in the box because TB is so difficult to eradicate and it is spreading rapidly.
"If we had a workable vaccine we would use it. A badger vaccine would have no effect on the high proportion of sick badgers in TB hotspots who would continue to spread the disease. We are working on new badger and cattle vaccines but they are years away from being ready and we cannot afford to wait while TB gets worse."
Comments
30-08-2013 09:32 AM
| Posted by jane payne
Gavin Grant made a stand and has been shot down just like the badgers most of whom are healthy. I admire Gavin Grant for his courage and for really standing up and being the voice for animals, that is what the RSPCA should be doing
30-08-2013 14:23 PM
| Posted by Clued-Up
Unsurprisingly, the NFU lost its complaint against the RSPCA on every count. The NFU's actions harmed its own reputation, not the RSPCA's.
05-09-2013 17:56 PM
| Posted by lynne clare
Why. after so long, hasn't a vaccine been produced? Humans have been innoculated against TB for decades, and seeing as the human vaccine was first tested on animals, why is one still not available for cattle? One farmer summed up the problem, where farms had high incidences of TB - BAD HUSBANDRY. He also cites dirty water troughs, which are a reservoir for TB, because they are rarely cleaned out. Get your act together farmers, and stop blaming the badger for your lax farming methods.
06-09-2013 07:54 AM
| Posted by Billy's
Kendall has not said anything about NFU members intimidating and harassing people who object to the cull, perhaps that doesn't serve his interests in making farmers *look* the injured party?