Forty-three products from 27 food and drink producers from across England and Wales are celebrating winning a National Trust Fine Farm Produce Award, the highest number of products to ever receive this much sought after 'stamp' of quality.
The awards, supported by Freedom Food and now in their seventh year, celebrate the breadth and quality of produce grown, reared or made on special places owned or managed by the National Trust, including tenant farms, orchards and gardens.
Winners this year include stoneground flour, dark ale, apple juice, North Devon beef, venison, red wine and onion sausages and dressed brown crab. They will all now be able to use the coveted Fine Farm Produce Award marque to help market their products.
Five new producers won awards and a total of 18 new products received the coveted 'stamp' for the first time, including pork chipolata sausages from Chyvarloe Farm in Cornwall and Wild Venison and Hazelnut Terrine from cwnd (pronounced Can-ood) in south-west Wales.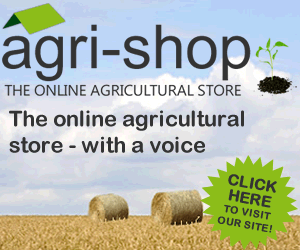 This year's overall winner - as voted by the team of seven judges - was cooked salt beef, made from Sussex-cross cattle raised on the National Trust's Polesden Lacey Estate in Surrey.
Farmer and butcher Steve Conisbee said: "We've been entering the awards for the past six years for various different products as we find it really helps give us a point of difference with customers.
"Customers can buy with confidence knowing that they are buying a quality product - which not only tastes good, thanks to the high quality pasture land on which it is bred - but has met various standards including high animal welfare.
"We take great pride in what we do and winning the award is really important to us and makes a real difference to our business."
Umami Seasoning from The Mushroom Garden in North Wales won this year's most innovative product award.
The Umami is made from dried shiitake mushroom powder grown in specially adapted growing rooms on National Trust land in the foothills of Snowdonia, dried seaweed and Anglesey sea-salt. The seasoning is used as a meat tenderiser, or to enhance mushroom flavour in any mushroom based dishes.
Judges were impressed with both its taste and the innovation behind the product development.
Cynan Jones, owner of The Mushroom Garden, said: "We're one of the National Trust's smallest tenanted rural businesses, yet this year we have won one of the key awards! We grow our shiitake and oyster mushrooms in four growing rooms and use other Welsh, local ingredients wherever possible in both the maim and the mushroom caviar, which also won an award this year, to give our products a unique and regional taste."
Rob Macklin, national agriculture and food adviser at the National Trust and chair of the judging panel, said: "This year's award winning foods have really captured the essence of the special place where they have been grown, bred or produced. It is our aim to really connect customers to where their food comes from and these awards are a great way for us to do this.
"Each award winner goes through a tough judging process. Even before judging begins, all products have to meet provenance, environmental and animal welfare standards, and all primary ingredients must meet high production assurance.
"Products that successfully pass this check are subjected to a vigorous blind taste test by a panel of judges.
"The appearance, preparation, colour, aroma, texture and taste all have to be at least as good as a high quality, commercially available alternative, to win an award. Judging is therefore harsh but fair."
The National Trust cares for half a million acres of farmland across England, Wales and Northern Ireland. It works closely with its properties and tenants to help them develop high quality products.
Rob continued: "Since 2006, over 200 products have received a Fine Farm Produce Award and this year's winners will join a group of some of the very best producers that the country has to offer."
Comments
No comments posted yet. Be the first to post a comment