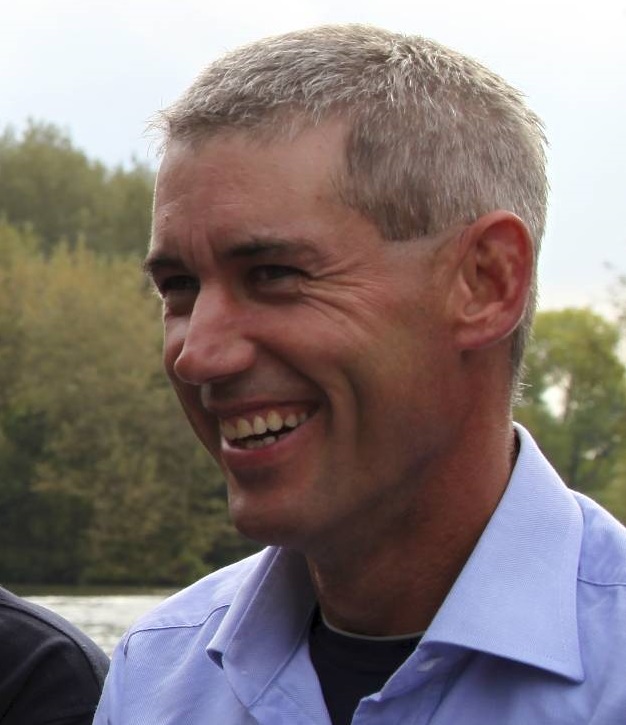 Farmer Murray Graham
A leading farmer in Oxfordshire sees the benefits of the new formulation and new packaging for the residual herbicide Kerb Flo 500, whilst effectively tackling difficult black-grass on the farm. Murray Graham, who farms in the Thame area in Oxfordshire, says that the improvement in packaging, including no induction seal, and a new pack design, makes a real difference when he is trying to get round the 135 hectares of rape within the autumn
wind
ow.
Farming on a range of soils from gravel over chalk to a heavy clay loam, oilseed rape is an important break crop on the farm. Normal rotation is wheat, wheat, rape, wheat, wheat, winter beans, so instead of oilseed rape every three years, he now grows it every 6 years, Murray explains. "The main weed problem we have is black-grass. We have had it tested for resistance in the past but not of late. Being resistant, it needs a robust weed control strategy including crop rotation, use of break crops and mixed chemistry. I would expect Kerb to give at least 90% control of black-grass. The addition of Laser would increase this a little. Crane's-bill has also become more of a problem on the farm in recent years."
Murray Graham starts his weed control programme with Falcon (propaquizafop), but this year has tried the new graminicide Centurion Max (clethodim) which he says is holding the weeds off well. "I am planning to follow up with Kerb Flo 500, with or without Laser (cycloxydim), when weather conditions allow and I am able to travel. I usually apply Kerb in November or December but last year it was the 20 January. Results were still good."
Because he applies crop protection products himself, Murray has seen the improvements in packaging for himself. "The new Kerb Flo 500 is a lot better, providing you have a good induction bowl on the sprayer, which most sprayers do. It is one of the better formulations and being a liquid is much easier to use. The new pack, which maintains its shape well, pours well with no glugging or splashing. It has no metal induction seal on the pack which makes it easier and quicker to open and you don't have the problem of what to do with it once you have opened it! The metal foil will have neat chemical on it and so disposal is complex."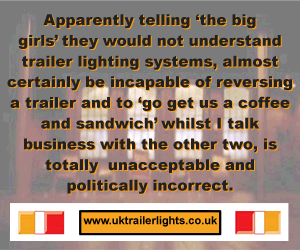 David Roberts of Dow AgroSciences says that the packaging for Kerb Flo 500 was redesigned thanks to customer feedback. "We are now using recyclable material and there is no aluminium seals to dispose of. The Kerb Flo 500 formulation is also 25% more concentrated, so growers need to open fewer cans to treat more hectares in a day than they did before."
"With the new more concentrated formulation, growers have an easy to use liquid formulation that mixes without any problems. They can also enjoy the practical benefits of fewer packs to open, rinse and clean and a much quicker turnaround, important when spray days are at a premium. The Kerb Flo 500 pack has a self-seal cap and no foil seal, making it easier to use, minimising spillages and lowering the risk of point source contamination."
Kerb Flo 500 is recommended at 1.7 litres/hectare for black-grass control, delivering 850 gms of propyzamide, with the lower dose rate of 1.4 l/ha delivering 700 gms a.i/ha. "Applying less actual product speeds up spraying operations and results in a quicker turnaround when re-filling. It also means reduced packaging waste."
Kerb Flo 500 works well in December and right through to the end of January. "We have seen successful results with Kerb Flo 500 applied in December or January. This year in particular with the early and good contact performance of graminicides such as Centurion Max (clethodim), later germinating black-grass is coming through much smaller, making conditions just right for the Kerb to work. Last year was completely different as we were trying to control large black-grass that had germinated in September and had only been slightly checked by the graminicide," reminds David.
However the decision to spray needs to based on local conditions, including the chances of travelling and consideration of the potential risk to
water
courses. Maintaining careful Stewardship of residual herbicides in rape is important to ensure long term availability of these herbicides and every manufacturer, agronomist and grower needs to take their responsibility seriously in this regard, says David Roberts.
Comments
No comments posted yet. Be the first to post a comment