Four of NFU Scotland's farming regions have pulled together to provide the fare being served up at the Union's annual dinner in St Andrews next week – marking the end of the Union's Centenary celebrations.
The Union's annual event provides a fitting showcase for food and drink production, with more than 500 farmers and friends of Scottish agriculture sitting down to dine.
The beef, pork, potatoes, vegetables, cheese and confectionary on offer have all come from Union members and crafted with other Scottish produce into a stunning one-off menu to be prepared by the host chef at the Fairmont Hotel.
This year, the food has been sourced from Forth & Clyde; Lothian & Borders; Argyll & the Islands and Orkney & Shetland. The menu throws down the gauntlet to Highland, East Central, Ayrshire, North East and Dumfries & Galloway regions when they source the food for the 2015 event.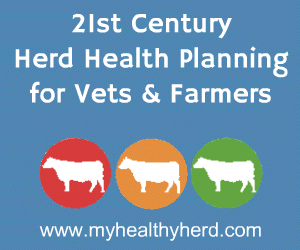 Scotland's national drink will also receive top billing as, at the end of the dinner, the first two bottles of the Banffshire Centenary Blended Malt will be presented for auction, with all proceeds from this unique cask going towards the Union's Centenary Trust.
The calibre of the event means that the Union has also attracted two new sponsors – Bridge of Allan-based dairy company Graham's – The Family Dairy and renewables firm UKFM.
NFU Scotland Chief Executive Scott Walker said:
"As our Centenary draws to a close, the fantastic menu prepared for our annual dinner will provide a fitting tribute at the end of what has been a very special year.
"More than ever, Scotland's farmers rightly see themselves at the heart of Scotland's successful food and drink sector and this event continues to provide them with a fantastic opportunity to showcase the work that goes in from the farm all the way to the plate.
"The menu reflects that our integrated industry also benefits from the work of co-operatives and those involved in the processing and manufacturing of our produce and the part they play in growing our reputation as a land of food and drink.
"It also reflects our need to add value and remain efficient across the whole food chain. The main course, while built around excellent Scotch beef, also has accompaniments using other parts of the carcase less commonly used but, if prepared properly, can be just as tasty."
Comments
No comments posted yet. Be the first to post a comment