17-01-2008 00:00 AM
| News
The Government's Better Regulation Executive must minimise bureaucracy for rural-based businesses - particularly in the planning system where it can frequently become a barrier to modernisation and development in the countryside.
That's the message the CLA, the rural economy experts, will be delivering to the Executive at a meeting today (Thursday January 17) when CLA President, Henry Aubrey-Fletcher will tell BRE Director, Dr Jeanie Cruickshank, that complexity, inefficiencies and a lack of clarity in the planning system represent genuine deterrents to CLA members in their efforts to run and diversify their rural businesses.
The CLA President said that Dr Cruickshank's job included reviewing regulatory reform in planning and environmental regulation. The meeting, he said, offered CLA members an opportunity to take their concerns about red tape and regulation right to the heart of government – it would also give Dr Cruickshank an insight into the practical impact of reforms on farming and rural businesses.
"All too frequently the planning system has proved to be a barrier to economic development, affordable rural housing, the re-use of listed buildings and the modernisation of a rural business. Our members are made to jump through multiple hoops to achieve success – and that represents increased costs which impact on the eventual viability of the project."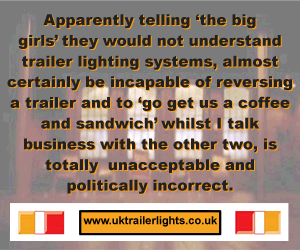 The CLA is also concerned about the amount of Environmental and health and safety regulation within which its members now to have to work.
"We are not here to criticise regulations which genuinely enhance the safety of people at work, but when the weight of that regulation impacts on the ability of people to deliver jobs and employment opportunities then something is clearly out of kilter.
The impact on farmers, for instance, of proposed legislation relating to Nitrate Vulnerable Zones will be immense – yet this comes at a time when regulations are supposed not to incur disproportionate costs. We shall be raising the question of whether we are still gold plating EU regulations in this respect and we will also be talking to her about such things as the requirements for double ear tagging and the draconian regulations which govern the spreading of sewage sludge," he said.
Comments
No comments posted yet. Be the first to post a comment