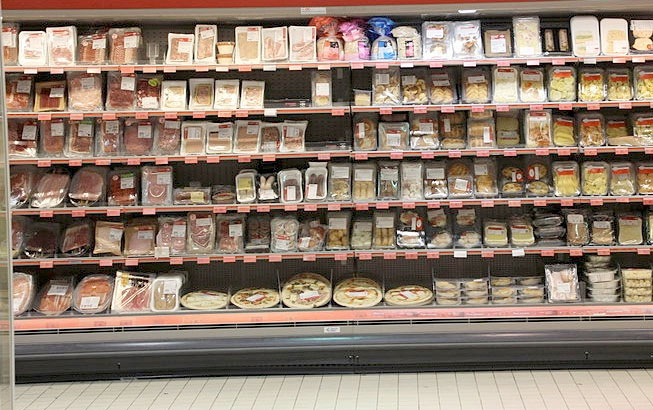 The British Retail Consortium has reported no new positive results for horse meat in their tests on processed minced beef products from supermarkets.
The BRC have now completed 100% of their tests and today they are reporting the results of 361 more tests on 103 products.
"The UK's major supermarkets, and a number of other BRC-member food businesses, have now tested all existing processed minced beef products" said Andrew Opie, BRC food director.
"The reassuring news is that another intensive week of testing has produced no new positive results. And, since this testing programme started in mid-January, just a third of one per cent of products have tested positive. But our members won't accept anything less than 100 per cent compliance."
"We are working with the rest of the supply chain and with Government to prevent any incidents in the future."
Total number of DNA tests for horsemeat carried out by BRC members between 20 January and 28 February 2013: 1,889
Proportion of processed minced beef product lines now tested by the UK's largest supermarkets (and a number of other BRC member food businesses): 100%
Proportion of processed minced beef product lines now tested by BRC food member businesses as a whole: 95%
Number of products that have tested positive for horsemeat against the FSA's one per cent threshold since 22 February: 0
Environment Secretary Owen Paterson said: "The vast majority of test results from food retailers, wholesalers, and caterers are now in. The results continue to show that over 99 per cent of processed beef products are what they say they are on the label."
"The food industry and Food Standards Agency have moved very quickly to complete over 5000 tests in a very short space of time. Industry testing will continue and results will now be published on a quarterly basis.
"It is important that consumer trust in the food industry is rebuilt and these results show that less than one per cent of products tested have come back as testing positive for horse meat.
"Investigations into cases where horsemeat has – unacceptably – been discovered will continue, and anyone found guilty of criminal activity should expect to face the consequences."
BRC Director General Helen Dickinson said: "Members are meeting every day with the Food Standards Agency and working around the clock to understand what has happened and act on lessons learned."
"Our top priority is to continue to engage with our customers and reassure them that we have effective solutions to the issues that have come to light. Retailers are using every available channel for direct dialogue with their customers, from social and traditional media to answering questions in-store.
"It's clear that there will be things that need to change for the future as a result of these incidents. Retailers are scrutinising their systems and processes, alongside intelligence gathering and sharing to identify practical improvements that will turn the lessons learned into action."
Comments
No comments posted yet. Be the first to post a comment