10-04-2014 01:58 AM
| News
Welsh farmers are calling for the planning powers of Wales' National Park authorities to be returned to the relevant county councils this year in a cost-cutting move.
The Farmers' Union of Wales debated the issue at their recent quarterly Grand Council meeting in Aberystwyth attended by delegates from counties throughout Wales.
A resolution from the union's Brecon and Radnor county branch, proposed by FUW life member and former deputy national president Glyn Powell, stressed that returning planning responsibilities to local councils would be a first step towards abolishing Wales' three National Park authorities.
The resolution, which was overwhelmingly carried, pointed out that National Parks have "little economic development responsibilities and as such should not be delivering planning policies".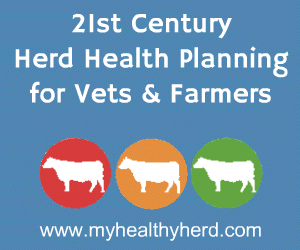 Delegates agreed that "with huge proposed cuts in public spending in Wales it is seen as a waste of taxpayers' money to have three extra planning departments specifically for the three National Parks".
Referring to the Brecon Beacons National Park Authority, Mr Powell, of Sennybridge, near Brecon, told delegates: "People are always on my back about this subject and the bone of contention is the future of the National Park planning authorities, the unfairness of the current system and the inconsistencies of the activities of the Park with regard to planning.
"There are councillors on the authority but we don't choose them, the council does, and the Assembly chooses others. I don't think they understand the traditions of rural Wales.
"The Brecon Beacons National Park stretches over parts of seven counties. Common sense would tell you that it would be better if those counties took responsibility for their own planning responsibilities.
"The majority of people in Breconshire are not happy because they think they are represented by people who don't understand. The core of my argument is fairness."
Comments
25-04-2014 15:33 PM
| Posted by Heather McDonald
The one thing that really 'get's my goat' is these people do not have the courage to say direct to the National Park when sitting in a meeting exactly what they think. The core of the argument is not fairness - it is called having a go at something you do not understand. Why do you get visitors to this part of the world - not a difficult question to answer - they come because of the National Park - how much does this bring to the local economy £4.5 million a year
I am also staggered at the ignorance of people. Planning is a statutory requirement and has to be dealt with as such - it is not made up as you go along. Just poll some of the Farmers and find out how many of their families are working for tourism outlets - who facilitated this - oh yes the National Park. Be careful what you wish for!!!!
25-04-2014 15:35 PM
| Posted by Mary O'Malley
Well I never realised this before - Farmers do not vote!!!! Surely you vote the Councillors in or don't you bother - if you don't bother then I'm afraid you get everything you deserve
27-04-2014 21:40 PM
| Posted by John Andrews
Sorry but farmers do say what they think all the time direct to the planners. It makes no difference.

Don't ever make the mistake of thinking that creating a tourist destination can only be done by designating it a national park. Also be under no illusion what has created the landscapes yr tourists flock to. Human endeavour, firstly existence, then subsistence, then livelihoods carved out your 'natural' landscape.

Parks officers frequently deny businesses (farming included) the right to evolve. They're intoxicated with the idea they're policing a wilderness like Yellowstone. They're not. They're overseeing a green developed land. It's insulting and it's wrong.