A pilot scheme to help farmers and landowners manage the risk of flooding is to be extended, Environment Minister Dan Rogerson has announced today.
A series of one-year river maintenance pilots were launched in October 2013 to remove red tape and help farmers in seven areas of England manage their own
water
courses, while also protecting the environment.
Since then, farmers in East Lytham in Lancashire and on the River Eau in Lincolnshire have expressed interest in joining the pilots. Two new pilot areas have therefore been created, taking the total to nine.
In addition, the existing River Idle pilot will be substantially expanded to take in the Isle of Axholme.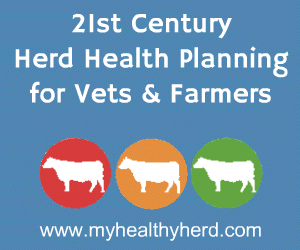 Following the extraordinary weather last winter when several of the pilot areas were flooded, a large number of landowners have been unable to do any river maintenance work. To allow those affected by the floods extra time to carry out their work, the pilots have been extended until March 2015.
Environment Minister Dan Rogerson said: "We want to make it easier for landowners and farmers to protect their land, reduce the risk of flooding and support the rural economy.
"These changes will allow more farmers to get involved in the pilots and give those already involved more time to carry out this important work."
The findings of the pilots will be used to develop a new improved system for managing river maintenance by 2015, as part of the reforms being introduced through the Water Bill.
Comments
No comments posted yet. Be the first to post a comment