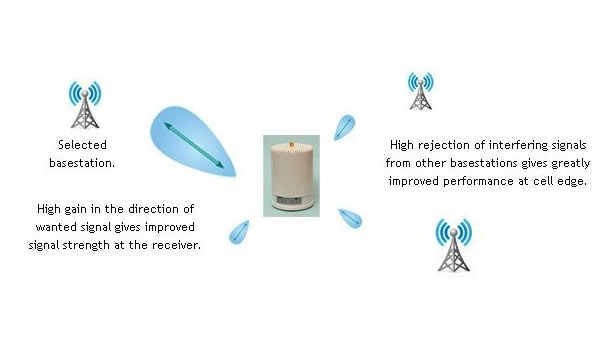 Data communication specialists Roalan have announced 3G broadband servers for customers unable to get a faster connection due to their location.
The WiBE (Wireless Broadband Enabler) is for areas with no wired broadband and inadequate 3G signals. They are intending to give the rural community the service.
There is an indoor model suitable for most applications. For very low signal strength area, an outdoor model can be mounted on a standard 1 inch antenna pole.
The WiBE uses multi-beam antenna technology to extend the range and throughput of a 3G mobile network. This allows the 3G network to be a viable option for fast Internet access, bringing speeds of up to 21Mbps, and an average of 2Mbps in rural areas.
A new agreement was finalised in January that aims to bring rural broadband 'one step closer'.
The new package of rates and terms will mean not-for-profit or private companies looking to install the infrastructure needed can work with farmers and landowners.
This is expected to help the government in its aim to install superfast broadband to rural areas where the previous broadband investment has been weak or non-existent.
"It's vital that we boost growth in rural areas to support communities across the UK to get the infrastructure they need to compete on a global scale" said Chief Secretary to the Treasury Danny Alexander.
The WiBE scans using a patented multi-beam antenna system and selects the link offering the best data connection. It continues to monitor the 3G network automatically to ensure that the best available link is maintained.
The it also includes a WiFi router with built in Firewall.
More than 1,500 homes and businesses are to benefit from superfast broadband after Defra and the Department for Culture, Media and Sport approved £460,000 funding to help the uplands village of Rothbury grow its businesses and overcome social isolation.
Comments
No comments posted yet. Be the first to post a comment