Russia has banned imports from the EU and other Western countries this week in response to sanctions made on the country.
Countries banned from exporting produce include Australia, North America, Canada and Norway.
Fruit, vegetables, meat, fish, milk and dairy will no longer be exported to Russia from these countries.
NFU Deputy Director General Martin Haworth said: "The UK exports very little to Russia. In 2013, for example, UK total food and drink exports, including alcohol, equated to just £115million including £17m of frozen fish, £5.7m of cheese and £5.3m of coffee.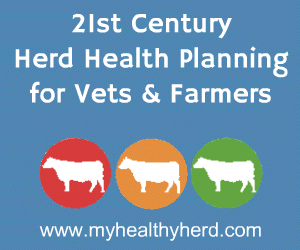 "However, other EU countries do export a lot and there is every likelihood that a ban could have an impact on EU prices, which will then have a knock-on effect in the UK.
"This timing from President Putin is also worrying as it comes when most farm prices in the UK have already seen significant falls over the past year and any further downward pressure can only exacerbate problems.
"Looking back, when Russia banned imports of EU fruit and vegetables during the German E.coli outbreak in 2011, the impacts were felt throughout the supply chain – retailers were tempted by low-cost EU imports which led to pressure for UK growers to match unsustainable low prices.
"We have long said that we must have long-term commitments from retailers, ones which can take into account agricultural volatility – or in this case political volatility – so we are not in a position which sparks sudden and opportunistic short-term moves which threaten our ability to produce food in this country."
EU Commissioner for Agriculture & Rural Development Dacian Ciolo? said: "I understand the concern expressed in the EU farming sector. I want to underline that the Common Agricultural Policy has new and modernised tools to stand by them, as soon as it is needed, including our crisis reserve, which is already available now. I am confident that our resilient farm sector will reorient rapidly towards new markets and opportunities. But there must be support to help this transition happen smoothly.
"This requires a joined up, European response. I have spoken with Farm Ministers from across Europe, and in particular the Italian Farm Minister and Council President. In the current context, the most important is to react in a proportionate and rapid way should the situation arise. As always when market situations require, I have already instructed my Services to establish a Task Force to analyse the potential impacts sector by sector, and to assess how we can effectively provide meaningful support if and where this is needed. Second, my Services will today call a meeting of senior agricultural experts from all EU Member States, to take place next Thursday."
Comments
No comments posted yet. Be the first to post a comment