Online application for Single Farm Payments in Wales is available from this year and has several advantages, however it is important to continue offering the paper option. This was the message that came out of this month's Mid Gwynedd NFU Cymru county meeting.
During the evening meeting, held at Bryn Morfa, Caernarfon, members also received a presentation on SAF from the Welsh Government Farm Liaison Service team based in Caernarfon.
Aled Jones, Mid Gwynedd NFU Cymru County Chairman said, "Despite the substantial fall in the value of the 2014 Single Farm Payment compared to 2013, it will never the less form a significant part of the annual income of Welsh farmers. With many potential pitfalls, accurate and timely completion of the annual single application form remains vital.
"Online application is available from this year and has several advantages. However, county members think that the paper option should continue to be available beyond 2016 for those who wish and until such time as Welsh Government can be confident that all farmers have access to sufficient broadband speed so as to be able to access and use the online version."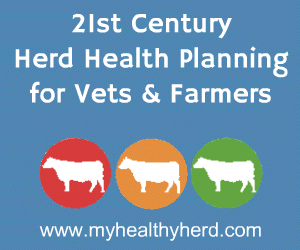 Mr Jones continued, "The deadline for submission is Thursday, 15 May 2014, but I would encourage earlier submission wherever possible. This will enable applicants to check the receipt they get back, which details the contents of their application. The receipt should be checked in a timely fashion and if there are inaccuracies or omissions, there is always then opportunity to iron these out before the submission deadline.
"On-farm inspections are part of the Single Farm Payment and NFU Cymru welcomes the recent publication of a booklet detailing what the Rural Inspectorate Wales will be looking for if the farm is on the chosen list. The publication is called 'When the Inspector Calls'. Copies of these A4 folders will be available at NFU Cymru offices. Breaches can attract heavy penalties and anything that can be done to reduce these can only be a good thing for all involved."
Mr Jones concluded, "Wednesday, 2 April 2014, is the absolute deadline for transferring entitlements so that they can be used for the 2014 claim. It is worth ensuring that the claimed area is matched by entitlements held wherever possible."
Comments
No comments posted yet. Be the first to post a comment