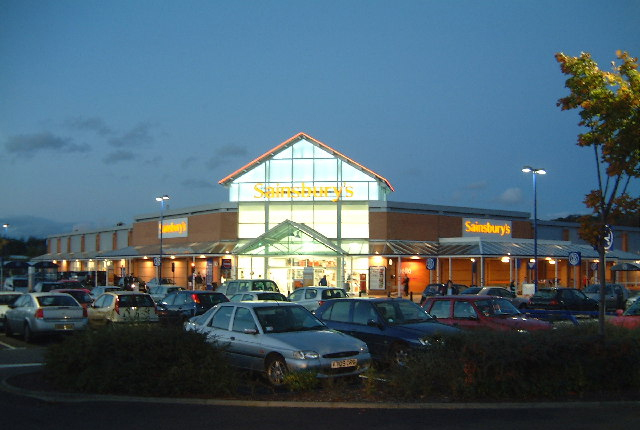 A number of free range egg producers who supply eggs for Sainbury's have been informed that the supermarket chain is conducting a survey of pharmaceuticals in use on the farms in its supply chain.
Sainsbury's has commissioned an independent veterinary consultancy, EBVC Limited, to conduct the survey, which is intended to reveal both the type of pharmaceuticals that are being used on farms and the scale of their use.
EBVC has written to farmers in Sainbury's development groups, including egg producers, to outline the plan.
In the letter, EBVC says, "With implications for both human and animal health, the use of pharmaceuticals on farm has developed an increasingly high profile over recent years."
"Consumers have a growing awareness of the source of the food that they purchase and concern over a potential long term impact on human and animal health is growing."
"Whilst it is now generally recognised that action needs to be taken to address this situation, there is currently very little industry-scale information available on which to base such strategic decisions. Working with EBVC Limited, Sainsbury's has therefore commissioned a survey of pharmaceutical use on farm across its supply chain to take place early in the New Year."
EBVC says that its purpose is to gather information to illustrate the current nature and scale of pharmaceutical use on farm.
It says pharmaceuticals will be assessed on farm using information that may be recorded in the medicine book, electronically in farm software or from the records of the farmer's veterinary surgeon. All treatments administered by both farm staff and the farm's practice vet will be covered, it says.
In all, more than 100 farms will be surveyed, each nominated by the farmer's processor.
"All information recorded will be held in the strictest confidence, governed by a confidentiality agreement signed by participating farmers. No farm specific information will be passed on to or reported to either Sainsbury's, their suppliers, farm assurance schemes or DEFRA," EBVC says.
"Farm visits, where necessary, will be as least disruptive as possible and will observe strict bio-security protocols."
The consultancy says that the information it gathers will be analysed, collated and anonymised. The data will go to the Sainsbury's agriculture team and to steering groups.
Participating farmers will also receive a summary report, which will be presented at regional farmer meetings. EBVC says the results of the survey will inform the development of a policy governing responsible use of pharmaceuticals on farm.
"In order to make the survey as meaningful as possible, where there is more than one livestock type on farm it must be possible to distinguish pharmaceutical use for each type. Your participation in this survey would be very much appreciated."
The letter is signed on behalf of EBVC by Jim Blease, who says that the consultancy will be contacting individual farmers to confirm their involvement in the survey.
Download the Report: Sainsbury Pharmaceutical Survey Introduction Letter
Comments
No comments posted yet. Be the first to post a comment