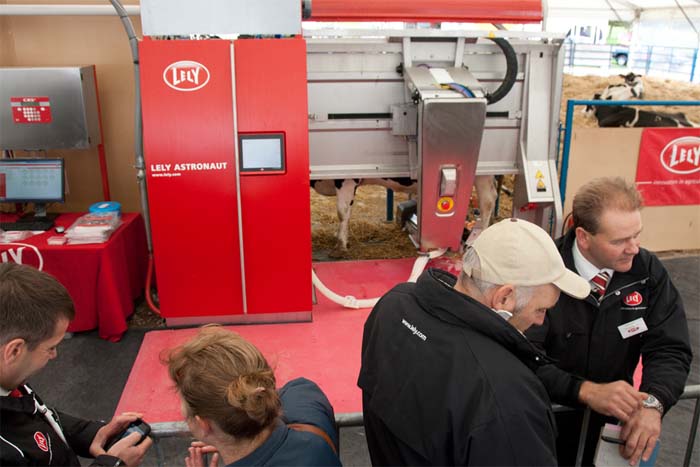 Sales of robotic milkers are rocketing, with more and more farmers seeking to improve cow welfare and productivity, while cutting back on labour.
But it is no small investment, so to help farmers decide whether robotic milking is right for them, the Dairy Show is holding a live demonstration, with 30 cows on hand to show this cutting edge technology in action.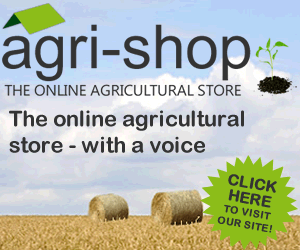 Held on 2 October at the Bath & West Showground, Somerset, the Dairy Show is the only one in the country with a robotic milker – and last year the display proved a popular attraction. "Robotic milking is probably the fastest growing trend in the industry," says Ian Tossell from Freedom Dairy Systems, who is supplying the Lely Astronaut A4. "Sales have doubled every year."
By milking the cows on demand, robots have boosted farm yields by 15% in the first year and 22% over two years, says Mr Tossell. "Most of our clients have chosen robots to improve cow welfare, boost yields, and benefit their own lifestyle – they provide freedom for the cows and freedom for you."
Alan Perrett, who is providing the cows for the event, says robotic milkers have transformed life at Park Farm, Blandford, Dorset. He installed robots six years ago, and hasn't looked back. "I wanted something more for the cows and something more for us, in terms of lifestyle," he says. The 145 cows milk themselves three times a day, and yields have increased by 2000 litres, to almost 10,000 litres now.
"We are working differently, looking after the cows' health and comfort much better; it's definitely benefited the cows." Farmers can adapt existing buildings for the robots, and cows can continue to graze, says Mr Perrett. "But we're now improving our barns, and making the beds as comfy as possible. By housing the cows we can provide more consistency in the ration – that's what they really like."
Comments