A salmonella outbreak that has now affected nearly 250 people across the United Kingdom has been linked to foreign eggs.At the this current time the authorities had not conclusively identified the source of the outbreak, although we understand it is thought to be linked to
eggs
from Europe - most probably from Germany.Dr Paul Cleary, consultant epidemiologist at Public Health England (PHE), said, "Investigations into the recent salmonella enteritidis outbreak are progressing at both a national and European level. There is now evidence to indicate that cases in Europe with the same strains of salmonella infection were associated with consumption of
eggs
from a single source. This egg supply also reached distributors and food outlets in England, but at this stage we cannot conclusively demonstrate this is the infection source in this country."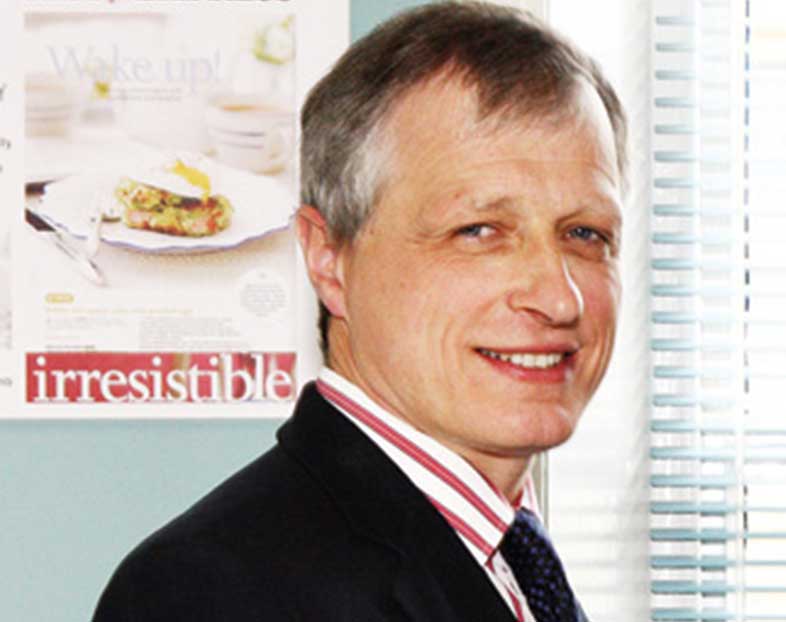 Dr Cleary said, "We are continuing to work with the Food Standards Agency and public health or-ganisations in Europe but, importantly, the decline in salmonella case reporting this week, alongside other elements of our investigations reassures us that the current risk to public health is low."PHE originally announced that it was investigating a total of 156 cases of salmonella infection, including 55 cases in Hampshire, 25 in London, 33 in Cheshire and Merseyside and 43 in the West Midlands. Cases have also been seen in Austria and France. It subsequently reported that the num-ber of reported cases had increased to 247, including 99 cases in Hampshire, 30 in London, 39 in Cheshire and Merseyside and 54 in the West Midlands. PHE said that the cases under investigation had occurred as isolated clusters over several months and had originally been managed locally, but had since been linked together and were now the subject of a national investigation.Dr Cleary has said that he is working with colleagues across PHE, the Food Standards Agency, in local authorities and with other public health organisations in Europe to investigate the cause of the outbreak. He said that testing had been undertaken using genetic typing methods and this had revealed that all of the cases were infected with closely related strains. This indicated that the cause of the illness was from a single source. "Some food and environmental samples from catering outlets have tested positive for salmonella with the same genetic profile as seen in the outbreak cases," he said. He said that the additional cases he had reported were not new infections from the last seven days, but historical cases reported to PHE during that week. "Encouragingly, overall case reporting slowed over the last week," he said.Egg industry leaders in the United Kingdom have persistently urged consumers and food companies to buy British
eggs
to avoid the risk of infection. Salmonella has been virtually eliminated in the UK layer flock since the introduction of vaccination and a series of other measures to control infection. However, salmonella enteritidis remains a problem in some parts of Europe and previous outbreaks in this country have been traced to imports from the continent.In 2012 the Health Protection Agency (HPA) confirmed seven cases of salmonella enteritidis PT1 amongst people who consumed a pasteurised liquid egg product sold through Myprotein and Nutri Centre web sites and through Nutri Centre stores. The contaminated product - Myprotein own brand free range liquid egg white - was manufactured in France. The product was recalled.The previous year 136 cases of salmonella in the United Kingdom were traced back to a farm in Spain. In 2002 a fatal outbreak of salmonella food poisoning in the UK was linked to Spanish eggs. In 2004,
eggs
from Spain were responsible for a food poisoning outbreak at a café in central London. An outbreak in a restaurant in Kent in 2005 was linked to Spanish
eggs
after owners purchased a batch of
eggs
from an unapproved supplier. And in 2009 several outbreaks took place in England involving a strain of salmonella (salmonella enteritidis PT 14b NxCpl) that has not been found in egg laying flocks in Great Britain.Following the latest outbreak, Roger Gent, chairman of the British Free Range Egg Producers Association, said: "We are not in the least bit surprised to learn that the source of the salmonella outbreak is from imported egg. The British free range egg industry has been telling its customers for many years that the only way to guarantee a safe product is to rely on the high standards employed by producers in this country.
"Outbreaks like this – even though completely unconnected to our farmers – tarnish the image of an industry which has done everything in its powers to create the safe, nutritious product that's enjoyed by millions of Brits every day."The message to shoppers is loud and clear – check that any food you buy containing egg as an ingredient is sourced from Britain."The Food Standards Agency (FSA) said that there was strong circumstantial evidence to suggest that
eggs
used in catering establishments may be linked to the latest outbreak of salmonella. It said there was also evidence to indicate that cases in Europe with the same strains of salmonella infection were associated with consumption of eggs. The FSA has issued guidance to caterers on its advice for the safe handling of eggs.Lion and British Lion Egg Processors have repeatedly urged both retailers and food manufacturers to think of consumers' safety and buy only British eggs. New research published by the British Egg Industry Council showed that consumers, themselves, are concerned about food safety. The research findings indicated that more than 40 per cent of shoppers who took part in the survey were concerned about the quality and safety of ingredients in prepared food from supermarkets.The research, which was conducted by RPA Ltd, showed that eggs, along with chicken and beef, raised the greatest concern amongst consumers. It showed that there was a strong de-mand for British eggs. Some 70 per cent of shoppers said that prepared foods should always use British
eggs
and 90 per cent of consumers who responded said that the packaging should display country of origin for eggs. When asked what they thought about foreign
eggs
being used, more than 60 per cent expressed concern. Some consumers who took part talked of being "appalled" that this might be the case.The findings were welcomed by Ian Jones, chairman of British Lion egg processors. He said, "The message from shoppers is clear – they want British
eggs
in prepared food, whether it is a quiche, a scotch egg or an egg sandwich, and they want the packaging to state the country of origin. Very little packaging provides this information and many consumers would be shocked to find that more than a third of
eggs
used in manufactured food products are currently imported."He said, "The quality of the ingredients in prepared food has come under intense scrutiny in recent years, particularly following the horse meat scandal. There have also been ongoing issues with the safety of imported
eggs
and egg products, with cases of salmonella and dioxin contamination re-ported, so it's little wonder that consumers are looking for reassurance.Duncan Priestner, the NFU Poultry Board chairman, said, "The poultry industry has effectively eradicated salmonella in
eggs
- through strict testing and vaccination of laying hens. The National Control Programme for salmonella requires, by law, samples to be taken and tested from layer flocks of over 350 birds, at various points in their lives, for the detection of salmonella. This legislation is rigorously enforced by egg inspectors, who regularly visit and inspect laying farms on behalf of the Animal Health and Veterinary Laboratories Agency. Flocks which test positive are required by law to have all
eggs
heat treated to destroy the salmonella bacteria and may only enter the food chain as liquid egg."He said, "Egg producers covered by the Lion Quality scheme or Laid in Britain assurance scheme are required to vaccinate all birds against salmonella. This means buying British
eggs
has never been safer."