30-03-2009 02:11 AM
| News
SAUDI ARABIA-DAIRY COWS IN THE DESERT.
Federal Minister for Agriculture, Fisheries and Forestry, the Hon. Tony Burke has visited 1,800 Australian dairy cattle at one of the largest dairy facilities in the Middle East, highlighting the important role of Australian livestock in feeding families and communities around the world.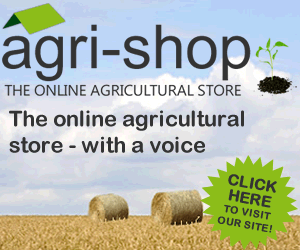 The Minister is leading a delegation of industry representatives, seeing first-hand industry's commitment to animal care, and reinforcing to importing countries Australia's strong commitment to leading animal welfare.
The National Agricultural Development Company's (NADEC) dairy in Haradh, Saudi Arabia is one of the largest dairies in the Middle East region and has imported almost 4,800 Australian dairy cattle over the past three years. The latest Australian shipment arrived five weeks ago from Portland, Victoria.
NADEC produces almost 1 million litres of milk per day from a herd of almost 42,000 Holsteins. The milk is processed on site, producing milk, cheese and other dairy products that are delivered to retail outlets across the region.
Australian cattle are highly regarded by NADEC for their quality, their disease-free status and the volume of milk they produce. In Australia, the cattle were prepared by Elders International for months in advance of shipment, with bloodlines and production critical to selection.
Australian vet Peter Younis from Timboon in Victoria was involved in the preparation of the cattle before the shipment and has spent the last month with the cattle at their new home.
"The cattle continue to amaze me with their adaptability, they have settled in very well. It has been an ideal time for them to arrive here. The cattle gained weight during their voyage, they have continued to gain since their arrival and we have managed their feeding intake as they head towards calving," Mr Younis said.
Dairy Australia Chairman Max Roberts said the high quality shipment of Australian dairy cattle arrived fit and well following their two week voyage:
"I would like to have the line of Australian heifers we saw today on my own dairy at Bega. They are in good condition and fit and healthy following their arrival from Australia five weeks ago.
"There is great overseas demand for Australian dairy cattle, and the NADEC facility is as advanced in its use of technology within dairying production as anywhere in the world."
The Minister is leading an Agricultural delegation to the Middle East which includes representatives from Dairy Australia, Australian Dairy Industry Council, Australian Livestock Exporters' Council, Sheepmeat Council and LiveCorp.
Comments
No comments posted yet. Be the first to post a comment