06-05-2009 01:23 AM
| News
PHILIPPINES-SAUDI FARM INVESTMENT.
- A delegation from the Kingdom of Saudi Arabia is set to arrive next week to scout for prospective investments in the Philippine agriculture sector.
In a statement, the Department of Agriculture said 25 to 28 representatives from Saudi Arabia's government and private sector will be visiting the Philippines on May 5 to 10.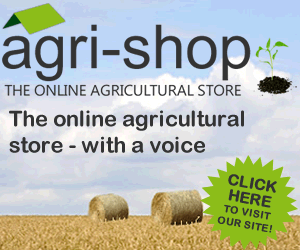 The visit is in response to the invitation of President Gloria Macapagal-Arroyo to the Saudi government during her working visit to Saudi Arabia last February.
Berna Romulo Puyat, DA undersecretary for Special Concerns, said the delegation is scheduled to participate in the RP-KSA Business Forum and Business Matching organized by her committee on May 6, followed by a dinner at the residence of the Saudi Ambassador to the Philippines Mohammed Ameen Wali.
The following day, the delegation will visit Bohol to explore possible investments in the rice and oil palm subsectors.
Puyat has proposed that the delegation also visit the cities of Davao and General Santos to look into investments in the rice, banana, mariculture parks, commercial fisheries and fish processing subsectors; and in Bukidnon for possible ventures in the rice, banana, corn, pineapple, livestock, poultry and oil palm subsectors.
The KSA delegation will cap their visit with a courtesy call on President Arroyo, followed by a dinner to be hosted by DA Secretary Arthur Yap on May 8.
During President Arroyo's visit last February to Riyadh, her official delegation, which included Yap and Puyat, discussed the proposal with their counterparts for Saudi Arabia to invest in food production in the southern Philippines.
Data from the Philippine Embassy in Riyadh stated that Saudi Arabia is the leading trading partner of the country in the Arab Gulf States and in the entire Middle East.
Total two-way volume of trade registered growth in 2007, reaching $3.6 billion as compared with $1.19 billion generated in 2003.
However, the balance of trade has been always in favor of Saudi Arabia owing to the Philippines' large crude oil imports from KSA. The Philippines buys 60 percent of its total petroleum needs from Saudi Arabia and the remaining 40 percent from various market sources, the Embassy said.
Philippine exports to the Kingdom have also been improving, climbing from a low of $39.3 million in 2003 to $66.69 million in 2007.
Top Philippine export products to the Saudi market include food and food preparations, marine products, agri-products, cosmetics and health care products, the website said.
Comments
No comments posted yet. Be the first to post a comment