07-03-2009 01:17 AM
| News
The Meat Hygiene Service (MHS) came under sustained attack over proposals to increase charges at a consultation meeting organised by the Food Standard Agency (FSA) in Edinburgh yesterday.
In his opening address, Tim Smith, chief executive of the FSA, explained that his top priority was to modernise and reform the meat industry.
Referring to the need for regu-lation and meat inspections he explained: "Trust in the meat industry is vital for continuing commercial success." That requirement was tempered by the later comment, "All regulation should be proportionate and risk based."
advertisementWhile everyone in the meat industry recognises the importance of regulation to ensure safe and wholesome meat products, the industry disputes how cost effective the MHS is and is reluctant to pay all the costs.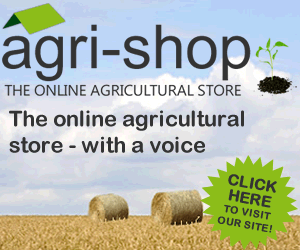 Matters have been brought to a head by the government's policy of cost recovery.
Smith conceded that, "Not everyone thinks that full cost recovery is fair."
Smith explained that his organisation was well ahead of budgetary targets and had reduced costs from £91m to £72m, mostly on the back of 400 redundancies.
He revealed that £10m had been spent so far on redundancies and management changes and explained: "Time based charging is the cornerstone of the reform we're consulting on."
Nigel Miller, vice-president of NFU Scotland, in his presentation stressed that he wanted an industry that works and produces safe food but warned: "In the end farmers are probably going to have to pay for this. That's a real concern for our members"
He also warned that the slaughter industry was currently experiencing tight margins because of paying higher prices as a result of the contraction in the livestock industry at a time of con-sumer price resistance due to the credit crunch.
According to Miller, increased charges ran the real risk of putting abattoirs out of business.
Not unexpectedly, the real attack on proposed charges came from the Scottish Association of Meat Wholesalers (SAMW). It represents the views of more than 90% of the Scottish meat trade, which has a combined annual turnover in excess of £750m and employs 3000 staff.
Ian Anderson, executive manager of SAMW, stated that the current proportion of MHS costs covered by the term "overheads" are "inordinately high" at around 20%. His organisation believes the consultation is flawed as it asks stakeholders to comment on whether they believe costs should rise by 4%, 6% or 9%.
Comments
No comments posted yet. Be the first to post a comment