15-01-2009 13:32 PM
| News
Scotland is setting the example for the safe and humane transportation of animals as set out by the EU's 8-hour transportation legislation.
Speaking to the plenary in Strasbourg today (15th January 2009) on the transportation of animals to slaughter, Struan Stevenson said:
"In Scotland, the transport rules have been strictly followed, where we continue to observe some of the best practice in the whole of the EU.
"Furthermore, Scotland has demonstrated the effective application of derogations, where longer journey times are required, as in the case of Orkney, Shetland and the remote rural areas."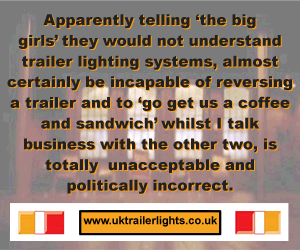 However, he went on to voice disappointment at its uptake in other EU Member States saying:
"An 8-hour mandatory time limit was designed to protect animals during transport. These rules are not being observed in other parts of the EU, particularly in some Southern Mediterranean Member States and parts of Eastern Europe. There is particular concern around the transport of horses for slaughter over long distances, in high temperatures and with no access to water or proper ventilation. These poor beasts suffer appalling conditions on their way to slaughter, often in Italy, where they end up in salami."
Struan called for the European Commission to provide MEPs with information on the level of compliance that there has been among Member States to the rules on animal transportation, citing the fact that at least 5 Member States have failed to submit their mandatory annual reports. He asked for re-assurance that these countries would be named and shamed and that steps are being taken to ensure the rigorous implementation of the 8-hour transportation limits for animals, with the appropriate derogations where necessary.
Struan concluded:
"The European Commission must take action to eradicate any suffering or ill treatment of livestock during transportation."
Comments
No comments posted yet. Be the first to post a comment