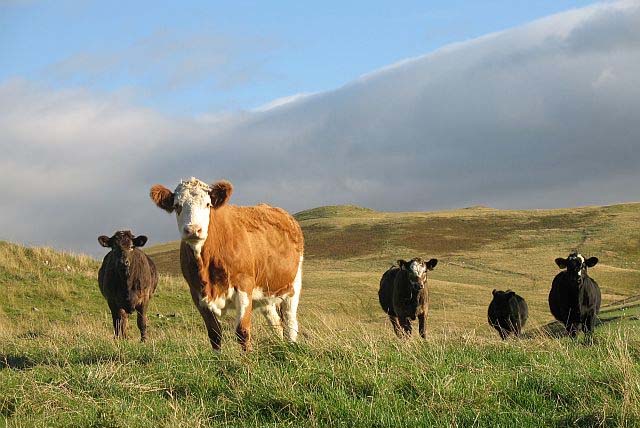 Scotland must be allowed to calculate coupled payments of up to eight per cent of the UK ceiling in order to help stem the decline in breeding sheep and beef cattle, NFU Scotland have said.
The Union travelled with Defra Secretary of State, Owen Paterson to two diverse farms in Sutherland and the Highlands yesterday to demonstrate the physical and financial challenges of running farm businesses in these areas and their importance to the environment, local economy and wider agricultural industry.
This was the fourth time NFUS has met with the minister this year to discuss Scotland's particular requirements under the new CAP deal whose broad political framework was agreed earlier this summer and which is now undergoing implementation, largely under the auspices of the Scottish Government. A number of items are yet to be agreed between the UK Government and devolved nations, notably Scotland's share of the UK CAP budget for Pillar 1 direct support and the calculation of Scotland's coupled budget.
Speaking following the meeting, NFU Scotland's vice-president, Rob Livesey said: "Our trip to Sutherland and the Highlands demonstrated clearly to Mr Paterson the extra challenges of farming in these areas. Livestock numbers have declined markedly over the past decade and we must ensure the survival of these crucial businesses. Many of our livestock farmers operate on very extensive systems with a lot of rough grazing, and coupled payments of a high enough value will be crucial to allow them to operate on an equal basis with producers in other parts of the UK and EU.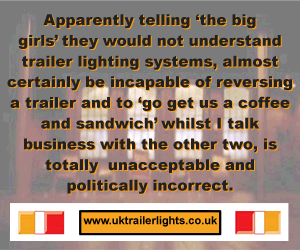 "Under the new CAP agreement, Scotland will be permitted to use 8% of its national envelope to 'couple' support, as we currently do via our Scottish Beef Calf Scheme.
"NFUS remains convinced that effective use of the voluntary coupled support option would be of real value to counter what would remain a blunt regionalised SFP for delivering the bulk of Pillar 1 support in Scotland.
"Under EU rules, Scotland can calculate its coupling budget either from the larger UK or smaller, Scottish allocation. In order to target coupled payments at a high enough level, we are calling on the UK and Scottish Governments to agree to permit Scotland to do this. It would be budget-neutral for the UK's other regions and is surely, therefore, a sensible way forward.
NFUS vice-president Allan Bowie, who also accompanied the Minister on his visit said: "In addition to underlining the importance of creating a sufficient coupling budget, we reiterated to Mr Paterson our determination to secure Scotland's fair share of the UK CAP budget. EU member states have agreed that the CAP budget should be delivered equally and fairly between all member states, so-called convergence.
"Just as the EU's convergence aspirations are about fairness and preventing trade-distortion, so too should the UK government deliver the minimum for all parts of the UK. While it is true that Scotland's individual farms receive larger payments than farms in other UK regions, this is because extreme climate and terrain limit production in many regions to extensive grazing systems meaning that Scotland's farms are much larger than the EU average.
"The average EU (and UK) payment is close to €250/ha, but in Scotland, it is only around €100/ha. Per hectare, Scotland's share of the UK CAP budget is the lowest of the home nations, but EU member states have agreed a target of a minimum average payment in all member states of €196/ha by 2020.
"High modulation rates in England and Wales and fears that Defra policy will move support away from Pillar 1 to Pillar 2 post-2015 are understandably troubling English and Welsh producers, however, these issues should be addressed in England and Wales, not by taking money from Scotland's fair share.
"We hope very much that the Scottish and UK Governments will continue constructive dialogue to agree the issues of Scotland's budget share and coupled payment calculation soon and NFUS will persist in our efforts to make this happen."
Comments
19-08-2013 18:13 PM
| Posted by Ash Cook
It would be interesting to know what's happened to English beef production over this period. When I go shopping with my wife all the beef on sale appears to be Scottish and clearly marked as such with the Scottish flag. there doesn't appear to be any English beef on sale whatsoever. When I was a lad - quite some tie ago we regarded English beef as the best going now it's almost impossible to buy Herefordshire beef anywhere.