Seven steps for forage success
Seven steps for forage success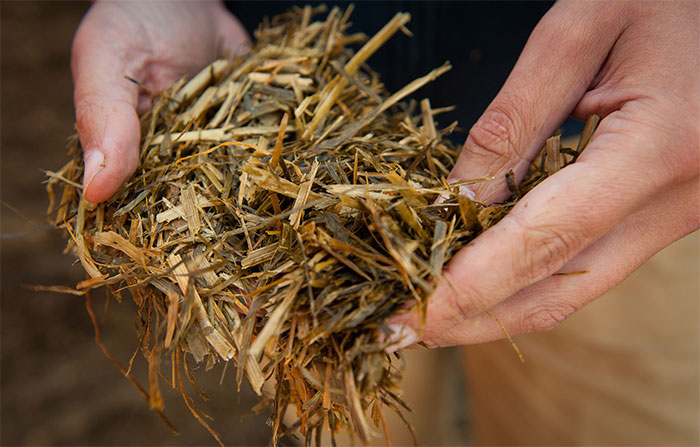 Poor optimisation of forage yields through simple losses in field, clamp and at feeding out could be causing dry matter (DM) declines upwards of 40%, farmers were told at the Forage Field demonstrations held at the Livestock event.
Optimising growth and keeping losses to a minimum were the key messages from experts across a series of seven practical demonstrations designed to help farmers make more from their grass and forage.
"Grazed grass costs around £35 per t/DM and silage £80-£150 per t/DM to grow and feed," explained Dr George Fisher of British Grassland Society (BGS). "So when we consider that replacing losses with concentrate can be £250 per t/DM, it is essential that farms are ensuring they have robust systems and plans in place to prevent unnecessary waste as much as possible."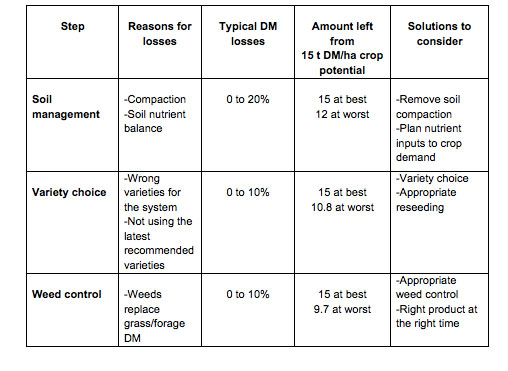 Organised by the BGS and RABDF with technical support from DairyCo, Sil-All, Dow Agrosciences, Germinal Seeds and Volac the demonstrations gave an insight into how on farm systems can be evaluated to further improve productivity.
"Soil health is very important to successful growth, non-compacted soils are able to hold at least three times more
water
resulting in an increase of grass growth of 20– 30%," Dr Fisher explained. "In addition healthier soils utilise nutrients more efficiently, maximising investment."
In addition to soil health, farmers were encouraged to evaluate their grass management decisions in terms of variety, weed management and ensuring efficient grazing practices to ensure that all are helping a farm reach its potential. Other steps addressed management of silage at ensiling, the clamp and feed out.
"The use of an inoculant, containing one or more bacteria or a biological agent, can dramatically improve the rate and efficiency of fermentation." explained Louis Hurdidge, Ruminant Specialist at Sil-All. "This will reduce dry matter losses and result in more stable silage that has retained digestibility, nutrients and proteins from the original forage."
"Each system is different," Mr Hurdidge concludes. "However quality forage will drive profits in all systems so thinking carefully about the process and aiming for success at each stage can improve feed intake, live weight gain and increase milk yields from grass and forage."
Download

No comments posted yet. Be the first to post a comment
Display name

Please enter your name

Email
(optional)
Comment

Please enter your comment

Post Comment


Your comment submitted successfully.Please wait for admin approval.

Some error on your process.Please try one more time.