Severe winter storms could signal onset of climate change in UK
Severe winter storms could signal onset of climate change in UK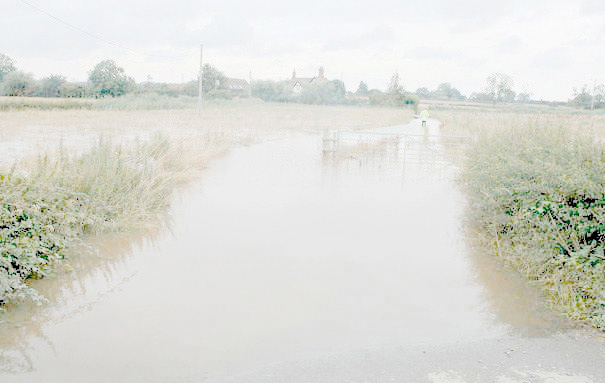 The UK was battered with the heaviest rainfall and most frequent severe gales on record this winter according to researchers at the University of East Anglia (UEA).
Climate scientists say the severe conditions, which brought flooding misery to many home-owners, could signal the onset of climate change.
Long-term records reveal that four of the six most severe flood episodes since 1871 have occurred in the last 30 years. Meanwhile data on
wind
patterns shows that the UK was battered by 10 very severe gales – almost double the previous record.
Dr Colin Harpham from UEA's Climatic Research Unit said: "We had more severe gales than any other winter since 1871. Usually we might expect to see one or two severe gales in a year, and the previous record was six in 1909, so 10 really is a phenomenal amount.
"Our records also show that four of the six most severe flooding episodes have happened in the last 30 years which is very unusual. High amounts of rainfall are closely linked to the number of deep low pressure centres.
"By looking back over 150 years we are able to place recent extreme weather in a historical context. This was clearly the stormiest period of weather experienced by the UK for at least 20 years. But our data also shows that these sorts of weather conditions are becoming more frequent.
"When it comes to temperatures, it was very mild – 1.5oC above average and the fifth warmest on record," he added.
In 2008, Prof Wilby and Prof Hayley Fowler at Newcastle University predicted that the first signs of climate change could be detectable in winter rainfall records for Southwest England as early as the 2020s. Recent events in Somerset are consistent with this view.
Flood indices match weather patterns and river flow data collected over the last 60 years to reconstruct the likelihood of widespread flooding in Britain back as far as the 1870s. The index is broken down by British region and updated weekly by researchers at UEA's Climatic Research Unit from atmospheric pressure data.
They were developed by Prof Rob Wilby at Loughborough University with Dr Colin Harpham from UEA and Prof Nevil Quinn at the University of the West of England.
The indices reveal that the sequences of weather leading to the recent floods in southern England occur on average once every 25 years. The worst flooding suggested by the series happened in 1872 and was captured in Monet's The Flood.
Download


No comments posted yet. Be the first to post a comment