Sheep breed societies focus on meeting market demand
Sheep breed societies focus on meeting market demand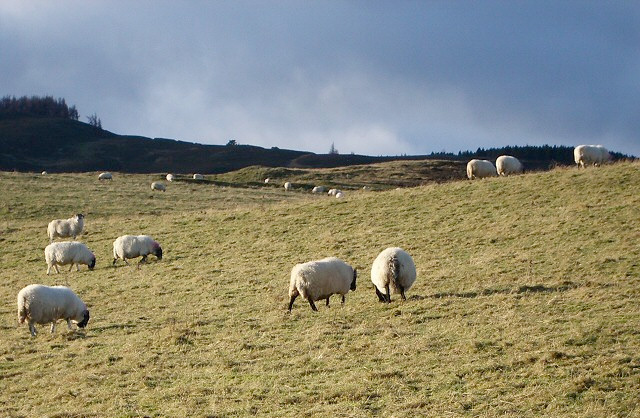 The 2014 NSA Breed Society Forum on Thursday 8th May at the Royal Welsh Showground saw technical information and lively debate on the theme of 'meeting the needs of the commercial farmer'.

Joint presentations from pedigree breeders and their commercial farming customers, followed by a debate about their different situations, emphasised the very different approaches from total focus on performance recording right through to more reliance on physical appraisal.

Lleyn breeder Dai Morris spoke about the importance of breed societies in enforcing 'quality control' in pedigree stock, while commercial farmer Sion Jones said he was less concerned about societies focusing on visual attributes like colouring and more on providing performance figures to help his Lleyn ewes rear lambs equivalent to 100% of their bodyweight every year. Welsh Mountain breeder Tim Tyne echoed this, saying any claims by a sheep society about the attributes of their breed was 'wishful thinking' unless it was backed up by performance data. At the other end of the spectrum, Texel breeder Margaret Lawrence and her customer Martin Greenfield spoke about the importance of assessing the visual appearance of the animal, with a focus on conformation.

Phil Stocker, NSA Chief Executive, chaired the debate. He said: "The balance between visual assessment of animals and performance data is vital in the production of breeding stock, but it is clear that both are needed when we have such a complicated marketplace in the UK sheep sector. The key is knowing which market you are supplying, regardless of whether you're a pedigree breeder or commercial lamb producer, and assessing your performance on a regular basis to make sure you are meeting requirements. Someone like Martin on a lowland farm selling lambs through farmers markets it going to want very different breeding stock to Sion's upland unit that is focused on uniformity of ewe and lamb performance."

Other speakers included John Richards of Hybu Cig Cymru (Meat Promotion Wales) and Lucy Webb-Wilson of Signet Breeding Services. The forum finished at 3pm, with the majority of the 50 delegates travelling to Keith Williams' farm seven miles away for a farm walk. Keith has recently made some big changes in the breeding stock on the farm and is coupling this with grassland management to increase the overall profitability of his enterprise. This provided even more food for thought in terms of what commercial farmers need from the pedigree stock they buy.

Phil continued: "By starting with HCC's excellent summary of current market performance and requirements, picking up tips from Signet about targeting particular performance parameters, debating the needs of the commercial customer and finishing with a visit to a farm to see action in practice, the NSA Breed Society Forum delivered the whole package."

NSA extends its thanks to the speakers and farm walk host. NSA-affiliated breed societies can view the presentations in the members-only area of the NSA website.

Download

No comments posted yet. Be the first to post a comment
Display name

Please enter your name

Email
(optional)
Comment

Please enter your comment

Post Comment


Your comment submitted successfully.Please wait for admin approval.

Some error on your process.Please try one more time.