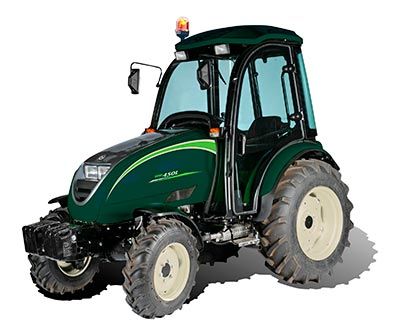 Shire 450L
Shire Tractors launch Two New Tractors into their range of Compact Tractors. Shire 340L and Shire 450L, both with optional cabin.
Powered by Lombardini LDW 1603 40hp (Shire 340L) and Yanmar 4TNV88-BKCM 50hp (Shire 450L) engines.
Fitted with a mechanical box with two ranges, four speeds in each range. Twin Hydraulic pumps; one for steering ensures consistent precision steering and one for rear linkage and spool valves.
Premium features fitted as standard are 2 x independent rear spools with returns plus a single Trailer Hydraulic ram connection and front wheel mudguards.
Optional Equipment available are heated cabins, Hydraulic Braking Valve for Trailer Braking to the New EU regulations giving both tractors a permissible mass Tractor and Trailer assisted trailer brakes Towing Capacity of 6370kg
Other options include Turf tyres, Front end loader and height adjustable drawbar pin.
Comments