Shotguns will be allowed in badger culls
Shotguns will be allowed in badger culls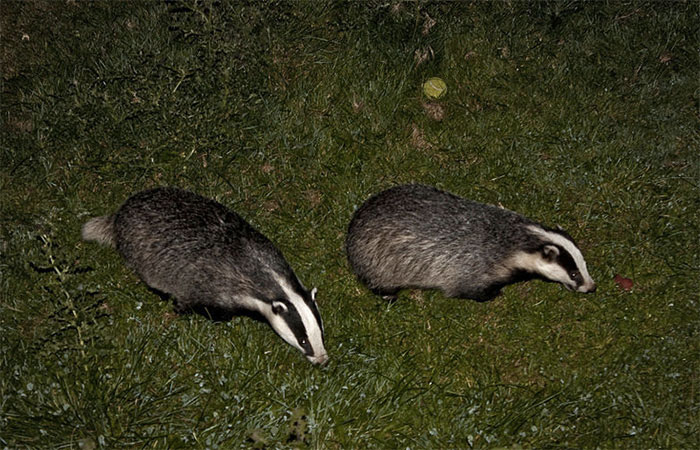 Natural England has confirmed that the use of shotguns will continue to be permitted during this year's badger culls, despite the Independent Expert Panel reporting a lack of evidence that shotguns are a humane way to kill badgers.

Humane Society International/UK's executive director, veterinarian Mark Jones, said: "I'm appalled that DEFRA is arrogantly ignoring the clear advice of the British Veterinary Association on the basis of the Independent Expert Panel's findings, by allowing badgers to be killed with shotguns this summer despite the fact that there is no evidence at all to show this is humane. As a vet I fear that targeting a moving animal in the dark by spraying it with shotgun pellets will vastly increase the chance of non-lethal injuries and prolonged suffering. In allowing shooters to continue using shotguns, DEFRA and Natural England are showing a blatant disregard for badger welfare.

"This news comes just days after the most recent figures from Wales showing the lowest number of cattle slaughtered due to bovine TB for a single month in March since 2008, and ever-decreasing new herd outbreaks. Whilst Wales calmly gets on with tackling this disease using sensible, science-led measures, in England DEFRA's ineffective, inhumane and unnecessary massacre of badgers is set to continue without even modest concessions to welfare. If DEFRA is prepared to ignore both the BVA and the IEP on this important issue, what else will it ignore? I'm concerned this could represent the thin end of the wedge, as DEFRA continues to simply cast aside any unfavourable expert and scientific opinion in pursuit of a badger cull at any cost."

The IEP's report stated that shotguns should only be considered if their use is to be rigorously monitored. However, DEFRA has repeatedly confirmed that the IEP will not be reconvened this year and that cull contractors will only be monitored by Natural England for license and best-practice compliance. HSI UK believes that adherence to best practice guidelines in no way guarantees animal welfare and does not constitute the 'rigour' the IEP called for.

Download

17-06-2014 13:44 PM | Posted by: Robbo
Shameful display of arrogance and ignorance - DEFRA, NE and Government. Culling badgers is unnecessary and a total waste of money and British wildlife. Listen to independant science!!
17-06-2014 14:23 PM | Posted by: Nebhunting
Isn't funny that when the anti brigade were wanting to ban hunting the recommend the use of firearms and shotguns but now they are saying it's inhumane.
17-06-2014 18:36 PM | Posted by: reg pollard
why don't Natural England and Deathra just go the full hog and allow all the murderous bastards to use nuclear weapons on the badgers and kill them all,farmers still wouldn't be happy,can't wait for farmers to want public support for when supermarkets rip em off again,will never get my support again.
17-06-2014 18:45 PM | Posted by: bob Newton
Where has little slime ball, creepy Paterson gone,has he crawled back under his stone.creep
17-06-2014 19:00 PM | Posted by: bob
Sounds like its going to be another humane and well organized cull by this very clever man the Great Owen Paterson backed up by Natural England and the great NFU. Absolutely disgraceful.
18-06-2014 11:01 AM | Posted by: Clued-Up
Sensible managerial responses to out of control sub-contractors are to stop using the poor performers (if you've any better alternatives) OR to monitor them very much more tightly in future to reduce their scope for misbehaviour. DEFRA's not doing either.

Stupidly DEFRA's giving the shooters carte blanche to perform EVEN WORSE than they have already and to increase the animal suffering they've caused.

It's already been proved that Natural England isn't up to the job of controlling the culling companies or the shooters; it's entirely wrong to put them in charge again. As is clear from the Independent Experts Panel report, the shooters and culling companies ignored Natural England's licencing conditions much of the time. When free shooting, the shooters shot MOST of the badgers they killed in different parts of the body to that specified by Natural England (on welfare grounds). Essential documentation needed by Natural England to monitor individual shooters wasn't completed or was so faulty Natural England couldn't use it. Shooters didn't comply with Natural England's key health and safety requirements, putting the public at risk of being shot and contaminating land and vehicles with potentially hazardous badger "waste". It's been reported that unauthorised, untrained shooters were (illegally) brought in during the later stages of the cull to replace the many shooters who left when they couldn't make badger killing pay.